Eva Berneke outlines opportunities to help "ensure European sovereignty".
Eutelsat now second-largest shareholder in OneWeb after Bharti Global.
Kwasi Kwarteng suggests bigger role for OneWeb in the UK.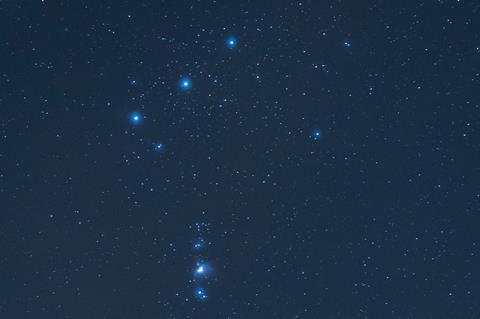 Eutelsat CEO Eva Berneke defended the satellite player's investment in BT wholesale partner OneWeb and indicated that both satellite operators could play a role in European Union efforts to create a space-based broadband network to secure European data sovereignty.
Thierry Breton, EU Commissioner for the Internal Market, had suggested last year that Eutelsat may have jeopardised its involvement in a proposed EU space-based broadband service by investing in OneWeb, which is also backed by the UK government.
Speaking during Eutelsat's earnings call on 17 February, Berneke, who took over the CEO role on 1 January, acknowledged Breton's comments and said they were "very much linked" to the discussion about European sovereignty.
However, she suggested that Eutelsat as a shareholder of OneWeb "gives a great opportunity" for potentially solving the sovereignty issue.
"For Eutelsat, it's clear that we see ourselves as very key to ensuring European sovereignty on the EU constellation. Now, how OneWeb can be part of that will need to be figured out," she said. "We see more the comment of Monsieur Breton as a willingness to ensure that both government and … secure sovereign services can function on this network".
Eutelsat now owns 22.9% of OneWeb and is the second-largest shareholder after Bharti Global, which holds a 30% stake. South Korea's Hanwha, Hughes Network Group, SoftBank, and the UK government, have also invested in the satellite operator.
In February 2022, OneWeb said it had 428 satellites in orbit, representing 66% of its planned 648 low Earth orbit (LEO) satellite fleet (BTwatch, #321 and #330).
Breton's concerns would probably have not been assuaged by recent comments from UK Business Secretary Kwasi Kwarteng, who suggested that the UK's engagement in OneWeb could allow it to build an alternative system to Galileo, the EU's global navigation system. Speaking before the House of Commons Science and Technology Committee on 9 February 2022, Kwarteng said positioning, navigation, and timing (PNT), "which Galileo is all about … is something that we could do ourselves. Some people say 'we can't do this, there is no way there we could do PNT outside Galileo'. I don't happen to agree with this. Our strategic stake in OneWeb … gives us a possibility for future capability in PNT".
BT firmed up a distribution agreement with OneWeb in November 2021 as part of its vision to provide connectivity "anywhere" in the country by 2028 (BTwatch, #328).
Taking a third way
Berneke's comments came two days after the European Commission approved plans for a €6bn (£5m) satellite broadband system to compete with the likes of Amazon's Project Kuiper and Elon Musk's SpaceX, which is launching satellites under the Starlink name. The new project would be the third EU satellite system after Galileo and Copernicus, which is used for earth observation.
The Secure Connectivity initiative aims to provide encrypted broadband coverage in Europe as well as Africa. The Financial Times reported that the system is regarded as an alternative to Chinese-built infrastructure and would also provide a back-up in case of cyberattacks on broadband networks. The Space Traffic Management initiative, meanwhile, aims to find a way of managing the "exponential increase in the number of satellites in orbit".
Berneke pointed out that Eutelsat has been "very closely involved" in the planning for the new EU constellation. Indeed, the satellite operator was included in the original consortium chosen by the Commission to study the design, development, and launch of a European-owned space-based communication system. The other consortium members were Airbus, Arianespace, Hispasat, OHB, Orange, SES, Telespazio, and Thales Alenia Space.
Berneke made it clear that there are "several steps before we get to a level where we have a full EU constellation launched".
"We see it much more as an opportunity where Eutelsat and potentially also some of our partners will be able to provide capacity into this EU constellation. It will be a multi-orbit approach where you'll see GEO, MEO and LEO orbits in the constellation", she said.
Berneke added: "Of course, we have many players in the market who are interested in that, and there's also a political process that needs to happen before any financing is secured. So it's not going to be something that impacts neither this year or next year's figures, but we definitely see it as an opportunity".