5G‑ready bundles for small businesses: jumping the work–play divide.
Smart Benefits get a spotlight.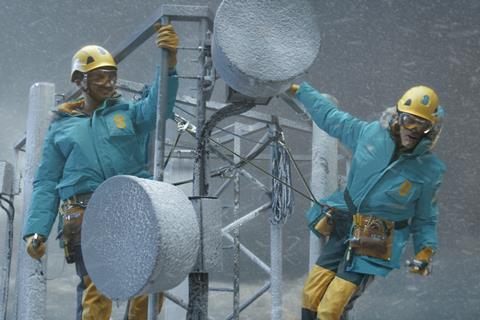 EE launched a trifecta of mobile plans tailored to small‑ and medium‑size enterprises (SME).
Business Essential, the basic offering, includes a choice of data allowances and access to both 4G and 5G networks. A step up is Business Extra, which adds Reserve Data — a new proposition that enables data access beyond the monthly allowance, with the caveat of reduced speeds until the monthly cycle refreshes. It also includes the choice of one Smart Benefit, EE's over‑the‑top entertainment portfolio. The premium package, Business Unlimited, includes the above with "unlimited" data and no speed caps. The plans are available with 5G‑ready handsets or on a SIM‑only basis.
Monthly prices start at £16 for the Essential plan, £31 for Extra, and £42 for Unlimited.
For business customers, there is also a free next‑day replacement service for faulty devices, and a "lifetime guarantee".
Smart Benefits
Part of the proposal is EE's Smart Benefits portfolio. Subscribers are encouraged to choose an inclusive subscription to one of several available products: Apple's Arcade, Music, or TV+; BT Sport Ultimate; UK pay‑TV platform BritBox; Amazon's Prime Video; a Video Data Pass; or a Roam Further data travel package.
In EE's most recent marketing, the operator appears to have positioned Smart Benefits as a solution to the ongoing change in work–life balance, noting that the "traditional lines between work and play continue to blur". This is especially evident in the inclusion of Smart Benefits in the new Business mobile data plans. Pete Oliver, Managing Director for SME at EE, said "more people [are] working from home as a result of the pandemic. That's why we're offering 5G‑ready and new tech‑specific plans to empower customers to keep on top of their workload and stay entertained during downtime".
Payments tie‑up squares the circle
Shortly after the release of the plans, EE expanded its SME‑focused services portfolio further through a go‑to‑market partnership with contactless payment specialist Square. EE's small business customers will be offered a "free" Square Reader — a device used to take touch‑free payments — as well as "fee‑free" processing on their first £1,000 of card transactions.
EE joins Enterprise in SME support
EE's new offerings reflect BT Group's commitment to, and concern surrounding, the SME sector in the pandemic‑hit UK. In May 2020, led by Enterprise, BT unveiled a Small Business Support Scheme intended to address challenges faced by small businesses. The programme comprises a package of financial support, training opportunities, and promotional offers intended to help SMEs weather the current storm. In doing so, BT is also hoping to combat the threat to its own business from an anticipated wave of insolvencies and trading problems within the SME sector (BTwatch, #315).
With the prospect of a return to a heightened competitive landscape among operators, BT has noted the risk of lost revenue from a switch to fixed services from mobile as business travel is restricted, and the prospect of downtrading by business customers aiming to cut costs — areas that EE's value‑add propositions for mobile may go some way to addressing.

Joseph Purnell is a Staff Reporter for TelcoTitans, contributing telecoms news analysis since 2019 as part of the TelcoTitans Editorial team.