New licences put to use minutes after being issued, in partnership with Nokia.
BT pays an additional £23m after initial low-ball auction, but Group still bagged "an excellent price", says Consumer CEO Marc Allera.
EE open to future spectrum trades as O2 and Vodafone sign their own deal.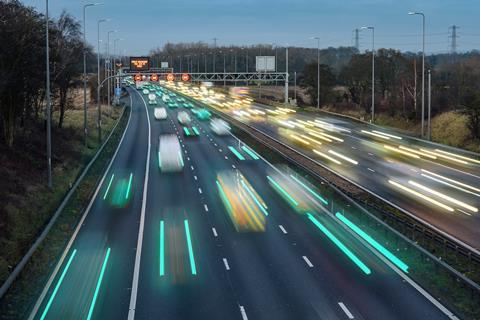 UK regulator Ofcom announced the completion of the second, 'assignment' stage of its spectrum auction this morning, following the 'principal' stage which took place in March (BTwatch, #322). EE, Telefónica UK (O2 UK), Three UK, and Vodafone UK shared the spoils of the £1.38bn auction, with EE splashing out a further £23m in the assignment stage to secure "specific frequency positions".
The conclusion of the auction process also revealed that O2 and Vodafone have entered into an agreement to trade elements of their holdings in the 3.6GHz–3.8GHz band. This created a "contiguous" block of 80MHz for O2, and "good proximity" for Vodafone's blocks, which amount to 90MHz of bandwidth. The trades are subject to Ofcom approval.
Three has not entered into any similar negotiations, while EE noted that it would "retain the flexibility to make a future spectrum trade" to improve the proximity of its holdings despite its assignment stage spending.
Same-day gains and long-term goals
EE launched commercial 5G services on the newly-acquired 700MHz spectrum just two minutes after the licences were issued on the morning of 27 April, according to BT Group Chief Architect Neil McRae. The turnaround was achieved "using Nokia's fantastic platform", he said.
BT Group added that it formed part of a pilot phase, wherein the 700MHz network would be launched at "trial locations", before a broader rollout of additional 3.6GHz capacity.
The auction was completed shortly after EE flagged it had passed one million "active" 5G users, excluding those with BT Mobile subscriptions. To EE, 'active' refers to those with 5G plans and 5G-enabled devices. It also claims to have 2.1 million "5G-ready" customers — those that have a 5G plan but are yet to upgrade their handset. Comparative figures for EE's peers are not available.
Bagging a bargain
In total, EE spent £475m at Ofcom's 2021 auction. £452m of that was on spectrum itself: 40MHz in the 3.6GHz–3.8GHz bandwidth; 2×10MHz at 700MHz; and 20MHz of supplemental downlink (SDL) spectrum in the 700MHz range. It was the biggest spender at the auction. The additional £23m it spent at the assignment stage further enshrined its position at the top of the spend leader board.
Marc Allera, Chief Executive at BT Consumer, hailed EE for picking up an "excellent price" for the licences. As noted previously, the UK Treasury, for which the auction funds are raised, will be disappointed at the proceeds. The Financial Times indicated that analysts predicted bidding closer to the £2.5bn-mark. Indeed, Ofcom's £1.1bn reserve price was only marginally surpassed (BTwatch, #322).
EE's SDL acquisition, which represents spectrum that is currently not supported by devices on the market, presents "a longer-term strategic opportunity" according to the operator. It is yet to confirm what this opportunity is. The SDL spectrum, which EE acquired for £4m, would need to be paired with another frequency, or could be used for mobile broadcasting.
Award of 700MHz and 3.6Ghz–3.8GHz frequencies in the UK, 2021
700MHz unpaired
700MHz paired
3.6GHz–3.8GHz
Total spend
Source: Ofcom.

EE

20MHz

2×10MHz

40MHz

£452m (+ £23m)

O2 UK

–

2×10MHz

40MHz

£448m

Three UK

–

2×10MHz

–

£280m

Vodafone UK

–

–

40MHz

£176.4m

Joseph Purnell is a Staff Reporter for TelcoTitans, contributing telecoms news analysis since 2019 as part of the TelcoTitans Editorial team.