Operator's backing for S4GI not-spot scheme shows through in latest on-the-ground progress.
ESN involvement appears to have created efficiencies, helping EE to build case for expanded involvement.
Middleman challenges evident in slow pace of S4GI roll out.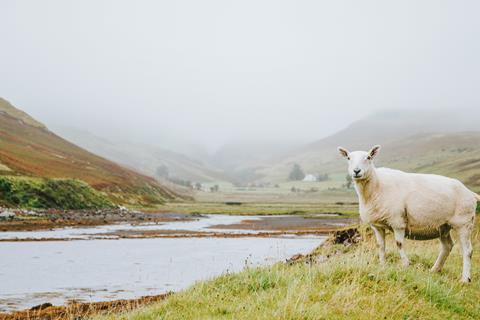 EE has moved ahead of rivals in enabling rural coverage through the Scottish 4G Infill (S4GI) programme, according to the initiative's latest update.
The programme — which focuses on smoothing the way towards agreement between landlords, councils, and mobile operators when it comes to putting up masts in difficult-to-connect locations — now claims to have nine sites operating in communities scattered around the west coast, Borders, Speyside, and the islands of Shetland and Skye.
EE, which formalised its support for the scheme through a recent Scottish government tie-up, is now offering services via seven of these masts, and is expected to hook up a further 15 locations to its network by the summer.
Vodafone UK — which was the first operator to debut on an S4GI mast — has activated two, and Telefónica UK one. Three UK is on zero — despite its broader infrastructure-sharing relationship with EE through joint venture Mobile Broadband Network Ltd.
The moves build on the three-site footprint EE said it had enabled when announcing the government deal in December. In the same statement, it committed to delivering services over a further 32, but without revealing a timeframe.
The operator's business case for the expanded support appears to have drawn on its involvement in delivering the UK government's (delayed) Emergency Services Network. Scotland Connectivity Minister Paul Wheelhouse indicated the government was working some synergies between the two programmes, saying S4GI was "enabling the Emergency Services Network to reach more rural places than ever before, ensuring more people keep connected and remain safe".
45 sites in pipeline but not all expected to go live before 2023 deadline
The S4GI programme, which is run by managed network service provider WHP Telecoms, was first announced back in 2018, but has been disrupted by the pandemic and had evident difficulty signing up both operators and local stakeholders to support many of the sites it has targeted.
At least twenty locations have ended up being dropped from the scheme.
The programme now aims to deliver "up to 40 masts" by the summer of 2023.
Beyond the nine "live" sites noted above, the latest update shows:
20 sites have moved to "build stage", where construction work is underway (or been completed), but service activation work is pending.
Eleven are in a "pre-build phase" — which is predominantly where WHP has secured an operator commitment but not yet tied down landlord agreements and/or planning permission.
Six further locations are under consideration as "additional candidate sites".
S4GI sits alongside the UK's Shared Rural Network (SRN) scheme, announced in March 2020, in attempting to tackle the ongoing gaps seen in mobile operators' Scottish networks. At that date, only 80% of the country, geographically, had 4G access, and only 42% received signals from all four mobile network players. The SRN programme aims to improve these figures to 91% and 74%, respectively, by 2026. Further down the line, the Scottish government has suggested S4GI could become a "testbed" for neutral host-based 5G rollout in rural areas, having expressed frustrations with UK-level direction on next-generation mobile rollout.

Richard Agnew is Group Editor at TelcoTitans.