Move of service desk ops furthers expansion of BT's workforce in Dublin.
Transfer forms latest step in long-running customer experience transformation programme.
Deep-Insight advising BT Ireland on customer-centric strategies.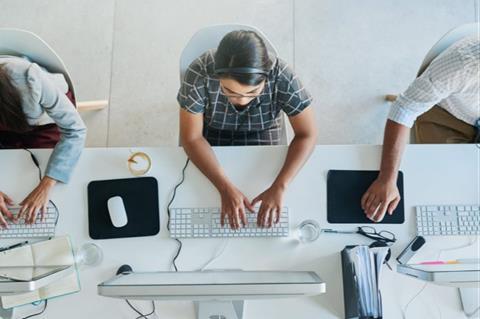 BT Ireland has taken further steps to improve customer service by relocating first-line service desk support from two sites in the UK to one site in Dublin.
The operator said it has relocated first-line support for almost 400 BT Ireland customers from the Thurso service desk in the Scottish Highlands and Telephone House in Belfast, Northern Ireland, to the Dublin site — until now the hub for second-line support. The customers involved are both domestic and multinational organisations based out of Ireland.
It appears that no changes were made to personnel in Belfast or Thurso as a result of the transition. "The move was simply to consolidate our BT Ireland customer service in one location in order to simplify and improve the overall customer experience", a BT Ireland spokesperson said.
The move was framed within the context of a long-running programme at BT Ireland to improve the overall customer experience (CX) for its enterprise clients.
The operator hired B2B CX specialist Deep-Insight more than a decade ago, to help it improve customer relationships. Over that period, BT Ireland has apparently moved out of the 'danger' zone and into the 'unique' zone — described as the top 10% of Deep-Insight's database.
Barry O'Shea, CX & Transformation Manager at BT Ireland, indicated that the aim was to reduce the complexity of customer support for multinational corporations by having all cross-functional teams operating out of the same location, allowing for greater team collaboration.
"Consolidating into Dublin solved that problem", said O'Shea. "With one set of contacts and any updates made through the central service desk, we can always get the right person at the right time".
A further objective is to enable the upskilling of staff — allowing first-line support personnel to learn from employees with "second-line expertise", who typically deal with more complex matters.
"With everything under one umbrella we can hone the service desk function and upscale our capabilities", O'Shea commented. He further noted that the centralisation of service desk support "helps make a better business case for investing in new tools that are transforming the industry".
In particular, he pointed to the use of artificial intelligence in preventative maintenance, "which is something we are in a much better place to develop".
Dublin has been seeing increased investment from BT in recent years: BT Sourced, the telco's new, standalone procurement business, opted to base itself in the city in order to tap into what it calls a "diverse and tech-savvy talent pool" . The unit officially opened the doors of its Dublin HQ in September, and has been on a recruitment drive for a range of roles (BTwatch, #323).
The BT Ireland spokesperson said following the opening of BT Sourced in Dublin, BT now has over 700 employees based in Ireland.
BT Group is also refurbishing its Belfast flagship office, Riverside Tower, as part of the Better Workplace programme, which is consolidating over 300 of BT's locations to 30 centralised sites (BTwatch, #314–#315 and passim).
Deeper dive
In the UK, Deep-Insight has also worked with the Major & Public Sector unit of BT Enterprise. In a case study, Deep-Insight explains how it collaborated with Colm O'Neill, the former Managing Director of Major & Public Sector and now Partner at KPMG Ireland, on a programme run by BT's former Head of CX, Kathryn Whitehouse (now CX Manager at Linnaeus). O'Neill was also formerly CEO at BT Ireland. Founded in Cork, Ireland in 2000, Deep-Insight created an analytics engine that forms the basis of its Customer Relationship Quality and Employee Relationship Quality methodologies.
BT Ireland has faced uncertainty in recent years about its future within BT Group. In 2020, the Group was reportedly prepared to sell the business unit to Mayfair Equity Partners for €300m (£258m) as part of a broader strategy to offload non-core assets, but it decided against the deal and abandoned negotiations (BTwatch, #304–#306 and #311). It is not clear what caused the rethink. In June 2021, BT Ireland expanded its fibre-to-the-premises wholesale services by using the country's National Broadband Plan network (BTwatch, #325).

Anne Morris is a freelance journalist, editor and translator. She has been working as a reporter and news analyst for TelcoTitans since 2016.