Andy Haworth, BT Sport Rights & Commercial Managing Director, is set to take a position away from BT.
Departure follows renewal of key rugby rights, but with critical Premier League negotiations on the horizon.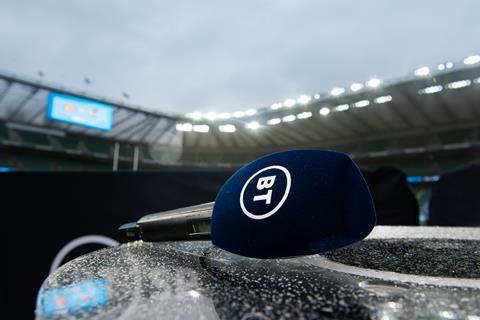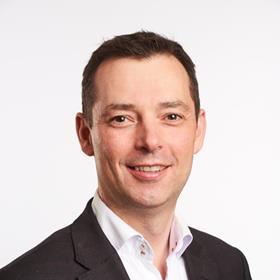 Andy Haworth, BT's Managing Director (MD) for Sports Rights & Commercial, is to leave the Group, BTwatch has learned. A replacement has not been named.
Haworth will be taking an external role, but has not yet confirmed the position nor confirmed when he will be formally leaving the Group.
He joined BT Consumer twelve years ago as General Manager for Portfolio Innovation, rising to become MD of Content & Strategy for the division, before taking on his final position in September 2019 (BTwatch, #308). His time in this role has been disrupted by the pandemic, which changed the sports broadcast landscape just a few months after his appointment, and it has been notable that in recent quarters that the Head of BT Sport Simon Green has been more publicly vocal on the operator's stance on rights acquisition (BTwatch, #315), perhaps suggesting that defining the new role had proven difficult.
Nevertheless, Haworth is credited with being a key contributor to BT Sport's strategy since its inception in 2013, playing a "pivotal role in the launch", according to a BT spokesperson. This has included bagging rights to the UEFA Champions League and Premier League football, as well as signing a deal with rival provider Sky to grant customers access to its Sky Sports and Entertainment packages via BT's YouView-based platform (BTwatch, #310).
Most recently, BT Sport confirmed it would retain rights to Premiership Rugby despite claims it might pull out of talks to renew its contract. This means that BT will screen live rugby for another four years thanks to the £110m (€99m) deal.
New management to face tricky challenges
Whether BT chooses to directly replace Haworth in his final post, or leave Green in charge of rights negotiations, BT Sport has a major auction on the horizon as broadcast licences covering the English Premier League for 2022–2025 come up for grabs. While the demands of dealing with the challenges of the COVID-19 pandemic for both the football authorities and the broadcasters may have pushed back the sale, it is usually around this point in the cycle, when current contracts are at the midpoint, that new bids are sought.
In November 2019, the last round of bidding, BT paid more for matches and secured a less desirable broadcast timeslot, despite the league's overall sum falling for the first time (BTwatch, #293 and #296). The participation of Amazon Prime added complications in that auction, and BT Sport and Sky may see a more concerted effort from the over-the-top player (and possibly others) in the next sale. The decision to broadcast all matches across a range of platforms while the sport has been operating largely behind closed doors may also help the Premier League shake-up the rights packages that it offers. There have already been rumours that it hopes to end the broadcast blackout period traditionally in place around Saturday mid-afternoon kick-offs, and the adoption of a 'new normal' in the current season may increase its chances of getting changes accepted by stakeholders across sport and government.
Pressure from above
BT Group as a whole is also under pressure on financial performance, which could affect top management's views on rights negotiations. While the pandemic has had an understandable impact over the past nine months, even without the COVID-19 hit Consumer would have seen stagnant revenue and earnings in the past financial year. Though BT does not break out sufficient detail to be sure, it appears BT Sport is not yet a meaningful contributor to profit.
Having said this, Consumer has indicated that the sport business is close to breaking even financially, and provides broader benefits in terms of loyalty and brand perception (BTwatch, #296). However, as it continues to bid for high-profile rights, the unit will need to prove that televised sport is not a luxury item for the telco.