2016 logistics acquisition reports strong top-line increase but remains loss-making.
Investment continuing to focus on development of its IoT-enabled boxes.
Report follows mid-2020 takeover by BT's Procurement department.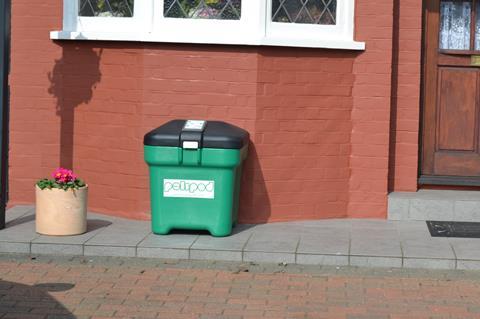 Pelipod, BT's smart-locker business, reported it had doubled revenue, but remained in the red, as it continues efforts to build out its activity with the telco and other field engineering clients.
The business, a wholly owned subsidiary of BT, disclosed an increased loss before taxation of £2.9m (€3.2m) in its accounts for the year to 31 March 2020 (FY19–20), up from £1.6m in the previous twelve months.
The shortfall came despite a 102%-increase in revenue, to £3.6m, derived from sales of Pelipod lockers, rental fees, and associated services, and saw the provider end FY19–20 with net current liabilities of £11.3m.
BT has said little regarding strategic plans for Pelipod since buying out the business in 2016 (BTwatch, #280), but in the Companies House update, Pelipod said it was focusing on "expanding its customer base" and improving customer experience by "investing in advanced locker technology". It did not go into more detail.
While limited in terms of information, the report suggests Pelipod remains in business ramp-up mode and has not yet provided significant return to BT (at least in terms of external revenue).
The update did not provide any context on how the COVID-19 crisis had affected its business, whether positively or negatively.
What BT has in its locker
Pelipod, founded in 2013, bases its business on selling access to a network of secure, machine-to-machine communications-enabled mailboxes around the UK. Its acquisition was justified by BT as an opportunity to expand use of these smart-lockers as an internal logistics enabler (by allowing engineers to stash equipment closer to work sites, for example), as well as to support Pelipod's business with third-parties (EDF Energy has been cited as one customer). Under BT, the vendor's network has morphed into a Final Mile-branded storage offering based on around 500 lockers, according to the Pelipod website.
How BT manages the business has changed since the period covered in the accounts. Oversight was shifted to the Group's central Procurement department in July 2020, when the operator disbanded BT Enterprise's Ventures division (BTwatch, #314). Placing the subsidiary under Group Chief Procurement Officer Cyril Pourrat's oversight would appear to fit with the former Sprint executive's efforts to engender a more innovative (and perhaps commercial) focus within the Procurement department, after joining BT in 2019 (BTwatch, #308). Pelipod is led by former BT Technology Service and Operations executive Stephen Maddison, as Managing Director.