Chief Digital and Innovation Officer wants to make "full use" of digital skills in the country.
Outlines "very, very different" challenges compared to UK marketplace.
Wider digital transformation "almost like creating a new BT".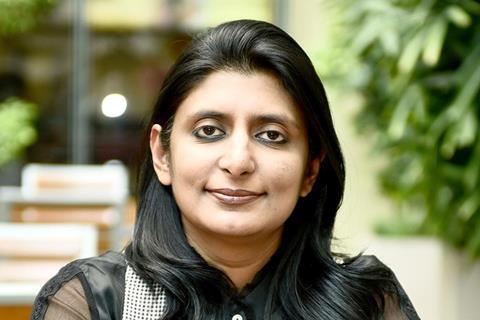 BT's Chief Digital & Innovation Officer (CDIO) Harmeen Mehta outlined her division's intent to "massively" grow its Indian operations in 2022.
In an interview with ETTelecom, she said BT "intends to make full use" of the abundance of digital skills in India, from product and design thinking, to engineering skills and innovators, with the ultimate aim of "empowering the squads there to work independently, and create new products and solutions" to aid digital transformation.
More specifically, this appears to apply to BT's Indian financial and digital operations, the latter of which has a considerable set‑up in Bangalore. "There's a big presence [in India]", Mehta noted, adding that "I think we're probably the largest outside of the UK".
In late‑2021, Mark Murphy, Director of Human Resources at BT Technology, told BTwatch that the telco is considering bringing activity back in‑house from local IT services partners such as Tata Consultancy Services and Tech Mahindra (BTwatch, #328).
BT is looking to expand the role played by its Indian technology centre in supporting customer‑facing businesses, as part of a reassessment of how it delivers services in the digital era. The insourcing move would see BT build on its Indian technology team of 3,000–3,500 staff, principally based in Bangalore and Gurgaon.
BT first entered India in 1987 and is headquartered in New Delhi, with offices in Bangalore, Chennai, Gurgaon, Mumbai, and Pune. The Indian operation supports businesses in the country itself, as well as providing services for BT's central divisions:
BT Global across a number of areas, including billing, business assurance, contract delivery, and network engineering.
BT Digital and BT Networks are supported by a team of "technology professionals" spread across four Indian states.
Offices in India support BT's corporate function with services across finance, human resources, and procurement.
The BT India Research Centre, located in Bengaluru, is a collaborative research hub focused on optical networks and quantum security solutions (BTwatch, #304).
Asked to compare the Indian and UK markets, Mehta said the challenges presented to BT are "very, very different", largely owing to the significance of the prepaid market in the former, which brings a "different kind of price pressure". She added that the global circumstances of the past few years have led to "a need to digitise very fast, a lot of nimbleness… simplifying the product portfolio, and standardising pricing as well".
In the UK, there is "a lot more digital awareness", according to Mehta, with a much higher expectation of service. "The penetration of the handset market here… is one of the largest I've seen in the world, and that changes the expectations of the rest of the services from [other telecom operators]".
" India is not only a mobile-first, but almost a mobile-only economy, with only some penetration of broadband. The UK penetration of fibre and broadband is absolutely immense. The innovation needed in each country is very different. "

— Mehta.
The interview did not linger on BT's Indian operations long enough for specific plans to be revealed, but Mehta's consistent enthusiasm suggests her words are not to be taken lightly.
Mehta joined BT in a newly created role as Chief Digital and Innovation Officer in January 2021, bringing considerable experience and an equally strong reputation (BTwatch, #320). A self‑professed "workaholic", she won TM Forum's CIO of the Year award in 2018, and was presented with the MIT Sloan CIO Leadership Award in the same year, reflecting her work bringing cultural change while overhauling the operator's networks and adopting agile software‑based models.
Into the Mehtaverse
Speaking on BT's wider digital transformation, Mehta said AI is no longer a luxury and has become "very fundamental to almost everything we do".
"We are moving towards being an AI- and cloud-first business", she said. "Our entire approach on data insights and AI, and using that to create new businesses, is very deep. AI is becoming the powerhouse and brain behind most of the decision making".
"It's a very huge transformation. It's almost like the reinvention of the organisation. Almost creating a new BT."
Looking ahead, she noted that the world of unmanned traffic management, be it drones or connected cars, will "stretch the fabric of telecommunications in a way it has not been tested".
Launched in April 2021, BT Digital looks after innovation and the development of new technology-based opportunities for the telco. It focuses on "development and rapid delivery" of new digital products and platforms, with healthcare and data services highlighted as areas of interest at launch.
This linked intrinsically with the unveiling of Ambition 2030, a BT initiative intended to foster digitalisation across the operator and its product and services portfolio, and leverage the planned investment in converged network infrastructure.
At the time, BT Chief Executive Phillip Jansen said he anticipated the business would spend in the region of £20bn on building the digital infrastructure throughout the next four or five years, although he noted this was a "massive assumption" (BTwatch, #320).