Project tests 5G for agile media production in broadcasting.
BT's Adastral Park is a main test facility for EU-funded 5G-VINNI project.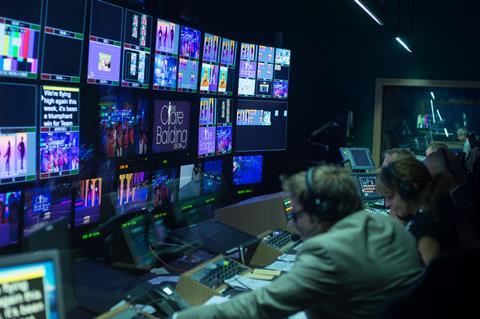 BT's Adastral Park research centre is busy testing 5G technologies for a variety of use-cases as part of a €20m, three-year, European Union-funded project called 5G-VINNI ("5G Verticals INNovation Infrastructure"). The operator recently stepped up 5G performance testing specifically for live media production use-cases with the addition of media transport specialist Nevion to the project.
Nevion joined 5G-VINNI at BT's invitation in September 2019, to evaluate 5G for "agile media production" for broadcasting. Working with BT, Nevion is initially measuring the performance of 5G over both the data plane and control plane, which will be followed by proof-of-concept trials.
Paul Muschamp, Head of Future Communications Research at BT, said that "[5G] offers the potential to create a more agile live media production. The requirements for that application are quite exceptional though, in terms of high data volume, low latency and no tolerance for transmission failure. This makes live media production a great test of the performance of 5G, which is the objective of 5G-VINNI".
Through this 5G project, Nevion aims to help "identify areas that need to be developed", according to Chief Technologist Andy Rayner. He added that "many of the key technology elements essential for agile mobile media production are yet to mature."
Adastral Park's role in 5G-VINNI
The aim of the EU's 5G-VINNI project – which has 23 members from operators, vendors, and academic members – is to speed the adoption of 5G in Europe by providing a complete test network for vertical industries to experiment with 5G in various use-cases. Led by Telenor, the project has four main test facilities located in Norway, Spain, Greece, and the UK, as well as three experimentation sites in Portugal and Germany (Berlin and Munich).
Each of the four main facilities specialise in specific 5G use-cases. BT's Adastral Park facility focuses on applications for: healthcare; media production and distribution; transportation and connected vehicles; public safety; and augmented reality/virtual reality/mixed reality.
The UK facility provides a complete 5G network, built to 3GPP Release 15 specs, that operates in sub-6GHz and 28GHz frequencies. Samsung provides the 5G radio access network, non-standalone core, and network functions virtualisation management and orchestration. Nokia provides the service orchestration.
5G-VINNI runs until June 2021, by which time the test networks will be updated to comply with Release 16.