New programme launched with myriad growth opportunities attached.
Much in-demand brand-association rights promised for those deemed "eligible".
Long-time partner Spitfire named as Wholesale's first "Elite" partner.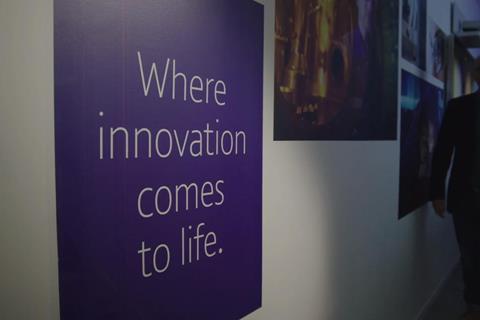 BT Wholesale flagged the launch of Partner Plus, a "points-based" programme that rewards resellers for bringing business to BT.
It is hoped that the new system will strengthen ties with members of BT Wholesale's partner ecosystem, increase their sales capabilities, and help fuel growth.
Within the scheme's membership, partners who request entry will be divided up into three tiers — Partner, Premium, and Elite — via use of a "points-based system", apparently taking into consideration the extent of existing engagement with the Group.
Each tier comes with "varying benefits", including better support for customer-oriented tasks such as "commercial support, sales and marketing" activities, and the provision of more networking opportunities through access to "exclusive events". Partner Plus members can also, if deemed "eligible", secure BT brand-association rights.
Meanwhile, resellers classed as Premium or Elite will have the option of applying for market development funding by lodging business case applications. The operator said top-tier partners are also in line for receiving Partner Awards, a scheme which it describes as "coming soon".
Partner Plus will be delivered on a virtual basis via the Partner Plus Hub, offering all clients an "end-to-end digital experience" with a dashboard overview of billing data and service queries, as well as other customisable controls on how they conduct business with the operator.
BT sought to premise the move on the feedback received from its customer base, with "over 70% of partners asking for more brand-association" as a means to "demonstrate their partner status", drive customer acquisition, and nurture loyalty.
"It's really important for us to lean into customer feedback on more simple ways of working with our business, and our Partner Plus programme does just that."

— Alex Tempest, BT Wholesale Managing Director (MD).
Flying high
Spitfire, a London-born internet service provider and voice-over-IP supplier, was announced as the first member of the Partner Plus Elite programme. Its entry into the top tier was framed by Harry Bowlby, Spitfire MD, as "testament to the strength of our working partnership".
The relationship between the two businesses spans more than two decades and has seen the reseller support the introduction of waves of new BT broadband technology from the early days of Wholesale Line Rental. Through access to a "complete package" from BT Wholesale — which comprises, among other things, connectivity through broadband, Ethernet, and IP networks — Spitfire delivers "business-class" telecom services to small-and medium-size enterprises in London. The provider sees its partnership with BT as "central" to winning contracts and growing customer trust.

Sam Patterson is a Staff Reporter for TelcoTitans, contributing telecoms news analysis since September 2020 as part of the TelcoTitans Editorial team.