Operator wants to bring down tech costs to help commercialise new set of services being prepared with next‑gen encryption.
Comments come with telco weeks away from debuting its first quantum‑enabled metro network.
Telco prepping international quantum security services play.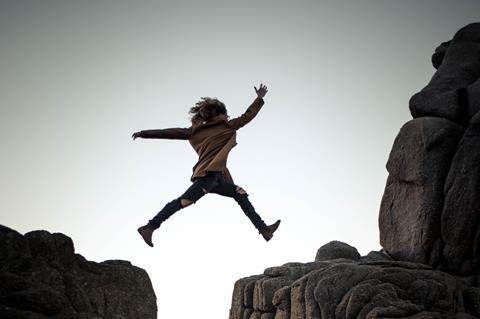 BT is eager to broaden out its tech partner ecosystem in quantum communications as it looks to push through development of a new wave of "national and global" services based on the technology.
Andrew Lord, the operator's Senior Manager of Optical Research, said it was "very important for BT to have a range of vendors to choose from" to bring down costs and widen its target market.
Speaking during an IEEE Quantum Internet Summit, he stressed that "we really do need a market that has competition". "It doesn't help anybody just to have one vendor, but, for now, this is early days and we're just starting to see this… grow."
London network nears launch
BT has been one of the most active telcos in the quantum tech development space, and Lord, who has been leading the drive, praised industry vendors for making "incredible progress in the last few years".
The operator is positioning quantum key distribution (QKD) and other systems as a way of safeguarding its own critical infrastructure and developing a new set of services based around secure transmission of information for business and government clients — aided by fears over how advances in quantum computing could impact traditional network security (BTwatch, #324 and passim).
The next few weeks will see the operator debut its first fully fledged quantum network, with a metro deployment connecting sites in London's City and Docklands districts with the M4 Corridor. Lord said the launch, scheduled for April, will be a "very, very big event, where we'll be talking about some of the customers that will be starting to use this network". "We're currently building it; I'm on regular daily calls to install this network, [and] we're going to launch this network… in a couple of months' time", he added.
Lord explained that progression to a multi‑point QKD setup with the London project was important because, "clearly, quantum resources are expensive so you need to share those resources". "You can't just build QKD links bespoke for every single customer that needs them. You have ultimately to build a network that amalgamates those keys together."
The London network, first announced last year (BTwatch, #329), is being rolled out using a mix of QKD and Post‑Quantum Cryptography-equipped kit from Toshiba, which has been BT's most high‑profile partner in the area so far. In  2020, the duo worked together on the deployment of a point‑to‑point QKD link to transmit sensitive design data between northern Bristol's National Composites Centre, a composite research and development hub, and the Centre for Modelling & Simulation, a digital engineering research organisation (BTwatch, #316).
Other vendors the Group has teamed with include Switzerland-based ID Quantique — part‑owned by BT minority parent Deutsche Telekom. It was involved in BT's 2018–2019 trial of QKD over another point‑to-point network connecting Cambridge and its Adastral Park R&D campus in Ipswich (BTwatch, #297). Both the Bristol and Cambridge deployments ran over ADVA Optical Networking transmission kit.
Beyond fibre‑focused projects, BT has a technology and commercial tie‑up with UK startup Arqit, which is planning to launch a pair of QKD‑enabled satellites in 2023 and enable a wider‑reaching QuantumCloud service for enterprises and other organisations.
International and national services in pipeline
Lord went on to indicate that BT is in the process of drawing up a more detailed commercial plan for quantum‑based services. While not touched on during his presentation, his slides noted that BT has "more recently been building internal business cases/propositions for a QKD service", while adding that this is "still a work in progress".
The operator has previously indicated it could offer out a "quantum keys-as-a-service" offering to clients using QKD tech, and cited data centre, financial, and healthcare services players as potential targets.
Lord went on to confirm that BT has designs beyond the UK when it comes to commercial quantum security use‑cases. Referencing Arqit's platform, he said "we're very excited not only to see this work, but to see how we integrate this with our metro trial to give us ultimate national and international QKD connectivity". The operator's work on QKD‑enabling local and metro networks "has to now go national and global for it to become really useful. Because many of our customers are not just in the UK — they're clearly spread around the globe", he added.
While Arqit is expected to support key delivery across borders, BT has yet to determine whether to use fibre or satellite platforms for a national‑level QKD offering. This "comes down to a balance of cost, actually, and a balance of how many keys that I need. And I don't think that's clear yet", said Lord.
Generally, Lord stressed that QKD‑based secure comms will be just the first proposition of many as the industry moves towards a so‑called quantum internet.
" We're going to find continuing large, bandwidth‑hungry applications that use our fibre, but they're going to need security increasingly. The challenge for personal security is just getting bigger and bigger. And we believe that quantum has a big part to play in that. "

" And the first example is QKD, but it's just the first. QKD gives us a toe in the water to develop this roadmap towards the quantum internet. The good thing for companies like BT is it uses our infrastructure, and it's attractive for us because it means we can start to use the technology and sell it with our customers. "

— Lord.
BT's interests in quantum tech extend beyond communications
Fields of quantum
Applications
BT activities/aims

Quantum clocks and timing

Orders of magnitude more accurate than atomic clocks with a wide range of prospective applications across sectors including energy, finance, telecoms, and transport, with implications for critical national infrastructure.

Looking beyond GPS‑based network synchronisation and examining real‑world application of quantum timing technology.

Part of the Europe‑wide integrated quantum clock (IQClock) consortium.

Quantum imaging

Quantum imaging systems build a picture of the environment, including 3D. Potential applications include military and law enforcement, along with driverless cars, infrastructure monitoring, maintenance, and search and rescue.

Infrastructure monitoring and maintenance most likely of interest to BT.

Quantum sensing and measurement

Quantum sensors have higher sensitivity, accuracy, and speed, resulting in sensitive magnetic field and gravity use‑cases. Potential applications in heath, manufacturing, resource management, and telecoms.

BT has looked at the possibility of using highly sensitive quantum sensors to detect where cables are and how they might be used to warn operations teams when equipment is at risk of failure.

Quantum computing and simulation

Advanced problem solving and modelling to analyse and tackle problems not addressable by conventional computers. BT has shown interest in this as a way for the operator and its customers to deal with high volumes of data and different parameters. Field force planning, network planning, resource optimisation, and simulation are some of the potential applications.

No explicit activities other than a desire to offer quantum compute as‑a‑service in the future.

Quantum communications

Cryptography underpins security of financial, business, government, and personal communications. However, some forms of encryption in use today are expected to be vulnerable to attack by future quantum computers. Proponents say QKD will lead to opportunities for providing "ultra‑secure" networks.

Conducting QKD trials in the UK with various partners, including ADVA, ID Quantique, and Toshiba.
Sources: BT, BTwatch.