Former BT testbed to experience 5G's full potential.
Industry 4.0 applications to be given get-go in multi-purpose setting.
BT adding to its private network portfolio.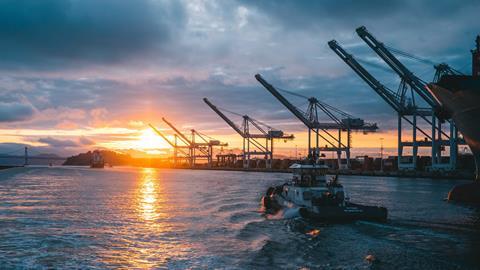 BT flagged that it plans to deploy a 5G private network within Belfast Harbour in early-2021. It is being pitched as "green"-focused, combining 5G with data analytics, Internet of Things, and artificial intelligence technology to optimise operational efficiency and thus improve productivity.
The planned deployment is said to be premised on a successful pilot of 5G at the same site in October 2019, with demonstrations of its capabilities delivered in partnership with virtual-reality training services provider VRtuoso — with which BT Enterprise holds R&D and commercial ties (BTwatch, #300 and #316) — and wearable computing and augmented reality solutions provider Ubimax.
This 5G network is to support "remote-controlled inspection technology", which appears to be focused on helping ensure the safety of port employees who would otherwise be carrying out these inspections manually, at dangerous heights.
Meanwhile, the announcement also hones in on 5G's purported ability to generate a positive impact on the environment, for the private network will reportedly allow the so-called 'smart port' to measure, manage, and collect air quality data in real-time across most of the 2,000-acre site.
Laying down another 5G marker
BT did not reference the network infrastructure vendor(s) it is working with on the smart-port project — nor did it reveal whether the system will sit separately from its public radio access network and core. The operator previously flagged a tie-up with Ericsson on a 5G private network pilot in the factory of engineering firm Worcester Bosch, as part of the Worcestershire 5G testbed scheme. The early results were deemed to be successful with 5G's automation of in-house machinery boosting factory output by up to 2%. Enterprise also recently welcomed the launch of Qualcomm 5G radio access chipsets, which were said to be enabling the development of new services and solutions such as smart-ports.

Sam Patterson is a Staff Reporter for TelcoTitans, contributing telecoms news analysis since September 2020 as part of the TelcoTitans Editorial team.