BT's Simon Haston highlights importance of ensuring 5G use-cases can be "translated globally".
Focus placed firmly on commercial viability.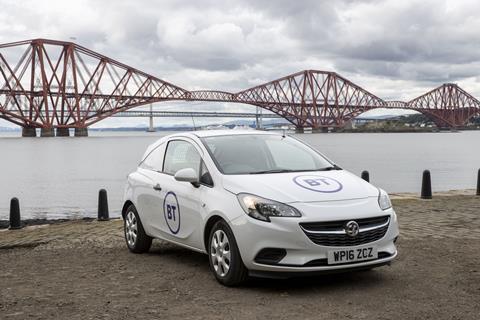 Simon Haston, Chief Technology & Innovation Officer for Regions and Devolved Government at BT Enterprise, highlighted the operator's interest in exporting homegrown 5G developments to international markets as part of efforts to monetise 5G use-cases, or "strategic innovation".
Haston, who is also a member of the Strategic Advisory Group at the Scotland 5G Centre (S5GC), cited a project in the Forth Valley in Scotland that involves BT, S5GC, and the University of Stirling. The project, first unveiled in September 2020, was described at the time as a "living laboratory" that uses EE's 5G network to monitor the local environment and gather data to drive business decisions in the Forth Valley.
Haston said the partners had created a "whole digital twin for the Forth Valley basin", installing sensors and using the 5G public network, a private 5G network for the S5GC, LoRaWAN gateways, a 4G data exchange, and collaborating with a number of Irish and Scottish small- and medium-size enterprises.
Haston explained that while 5G "leads the connectivity",the key is converged connectivity that includes all manner of access technologies, ranging from fibre through to Wi-Fi, 4G, 5G and low-power wide area network techniques such as LoRa — "which is hugely successful in rural areas", Haston said.
"For us, this is really a demonstration of the power of 5G", he said. "We invest in it because it has to be commercially right. It has to be something that we can make in Scotland, and we can export globally, and we're already looking at that, with what we're doing in Stirling".
Haston highlighted some of his other "favourite" 5G-led use cases in which BT participates, such as:
Haston emphasised that investment in, and commitment to, 5G-led digital use cases is essential if they are to succeed.
"You can't just be given a bit of money, do something and walk away. The commercials must be right at the beginning, and our offer is to work with anybody to look at that. We will look at any idea, and we will start with a commercial head.Does this have legs? Are we going to support a company, not just to be really good in the local area, but is that something that can be successful globally? Is that a project that we can explore, is 'made in Scotland', but actually could be translated globally?"

Haston.
Going global
Despite only having a mobile network in its home market, BT is clearly widening its international ambitions for homegrown 5G expertise. BT Global is also taking 5G fixed-wireless access services to other markets, starting in Australia.
A retailer with an international presence was the initial customer for the new Global solution, with first deployments in Australia to be followed by the USA, the Netherlands, and the UK. The needs of the client had initially prompted Global to develop a proof of concept for the technology. This proved successful enough for the client to proceed with a rollout, and for BT to move forward with a standardised addition to its portfolio.

Anne Morris is a freelance journalist, editor and translator. She has been working as a reporter and news analyst for TelcoTitans since 2016.