BT aims to create a 'data‑literate workforce' to improve how it exploits its vast troves of customer data for up‑selling opportunities.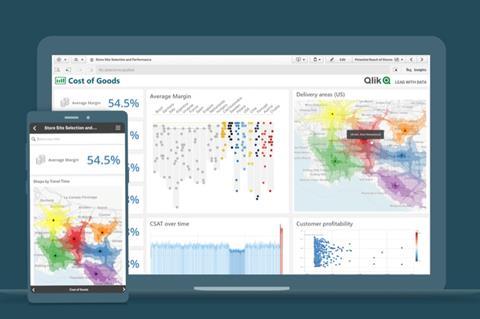 Speaking at the Qlik Data Revolution Virtual Summit, BT's data analytics team flagged steps the operator is taking to make better use of the vast reserves of customer data it holds, through the creation of an "analytics ecosystem" that can provide "windows into this massive data world".
Claire Ellison, Head of Data Analytics at BT, conceded that the operator is still in its early stages of leveraging the value of analytics, acknowledging that "we only use about 5% of the data that we know about our customers". She did, though, suggest the Group has been making strides over the past year, with a focus on supporting BT Consumer and using data to drive service uptake.
Ellison's remit is to use agile development models to create an ecosystem that makes data, such as information about a particular product, accessible to BT people in a way that is more useful and provides more "colour".
BT is aiming to do this through a series of dashboards backed by a set of interconnected applications and tools. These can be applied to specific operational and commercial scenarios but are also said to be intuitive and reusable. The goal, according to Mike Gulvin, Data Analytics and Data Visualisation Lead at BT, is to develop a set of applications where a user can resolve a question or issue in six clicks or less.
Qlik answers
As would be expected at a sponsored event, the role of Qlik in this data transformation was to the fore in BT's presentation. The partners are collaborating on the creation of the customer analytics dashboards intended to make customer data more accessible and relevant to different teams within its organisation.
Ellison said Qlik was chosen following a "comprehensive selection process" across BT, and she noted that QlikView, a guided analytics solution, is already used across several parts of the operator (Openreach was flagged to be working with Qlik back in 2017 — BTwatch, #303). Seemingly driving Group adoption, the Consumer division is now using:
Qlik Sense, described as a complete data analytics platform;
Qlik GeoAnalytics, for location‑based analytics; and
Qlik Continuous Classroom for ongoing training purposes.
Looking ahead, Gulvin said the next step will be to implement Qlik Insight Advisor, which makes use of artificial intelligence to provide natural language answers on the Qlik Sense platform.
Everything Everywhere
According to Qlik, the goal of BT Consumer is for every UK household to have a BT product. "To achieve this, they needed to bring together volumes of BT brand data from various data siloes and data warehouses into a combined view", enabling users to explore and interact with the data available. The ambitious aim for ubiquity faces a series of systems‑based challenges. While the division is said to be making progress in integrating its brands, Consumer recently shared insight into a long-running IT transformation project aimed at addressing challenges of cross‑selling the operator's three consumer brands — BT, EE, and Plusnet.
Going viral in‑house
Ellison pointed out that she expects to see a certain amount of additional organic growth in the use of data analytics applications across BT as other parts of the business see what her team is doing with Consumer. "This organic growth is as important as some of the planned growth", said Ellison.
She expects her team will act as enablers of this expansion, supporting analytics teams across the business, and creating a platform built on Qlik solutions that can "democratise" BT data and make it accessible. Ellison sees Qlik as having a key role here, helping BT develop a "data‑literate workforce", and ensuring that people at BT are "data people" and confident data explorers.