Talks confirmed, but nothing advanced.
Back from brink, state-backed OneWeb offers BT space-based alternative to cable.
0.6% of UK households still without "decent" broadband connectivity, according to Ofcom.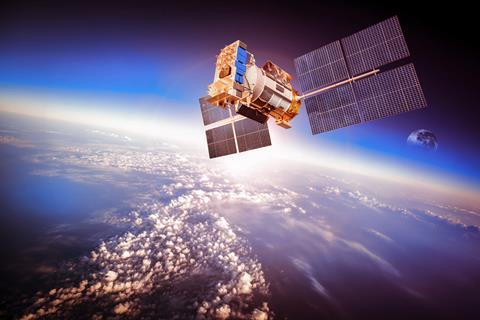 BT is in talks with internet access venture OneWeb over the possibility of a tie-up to deploy satellite broadband in remote regions of the UK.
OneWeb, which aims to beam connectivity from a constellation of low-earth orbit (LEO) satellites, confirmed to Bloomberg that "early-stage" discussions had taken place.
The UK government and Bharti Global saved OneWeb from collapse in late-2020, with each providing $500m (£354m) of investment.
BT declined to comment, but has in the past talked up the prospect of leveraging OneWeb's satellite network to fulfil coverage targets alongside its fibre-based Universal Service Obligation (USO) programme (BTwatch, #318).
The USO — under which BT is required to offer all areas of the UK (bar Hull) with access to 10Mbps-capable broadband connectivity — is according to the operator unviable in "some" hard-to-reach geographies (such as the Scottish Highlands) because of the high costs attached to providing fixed-line access in these remote areas (BTwatch, #311 and #318).
The USO compels BT to provide a quote for the provision of coverage to a premises when requested, and cover the cost of deployment when this is less than £3,400. But the operator has made it clear that the price of connecting many remote properties is far higher than the stated sum because of challenging surroundings, and is thus stifling rollout (BTwatch, passim). Regulator Ofcom launched an investigation into BT's pricing practices in October 2020, following accusations that it was falsely inflating quotes for broadband installations under its USO obligations (BTwatch, #318–#319).
Bloomberg said qualms about the viability of using wireline connections in these locations is the central premise on which BT's interest in ultra-small, inexpensive LEO satellite communication platforms is based.
According to data from Ofcom, 0.6% of premises (190,000) in the UK are still without 10Mbps-capable broadband, which roughly equates to 19% of premises in rural areas.
Go hard or go home
The talks came soon after the government rolled back its pledge to spend £5bn on enabling universal full-fibre coverage by 2025 (BTwatch, #307–#308). The revised aim, unveiled at the 2020 Spending Review, is to cover 85% of the country by 2025, for which £1.2bn in public funding is reserved.
However, there is a general consensus between government and industry partners that the final 1% of properties will have to be connected using alternative methods (BTwatch, #320) — something that may well have informed the former's decision to acquire OneWeb in November 2020.
The government is now pushing OneWeb towards commercialisation, and investment was billed as emblematic of "Britain's ambitions to be at the forefront of space technology".
OneWeb is ramping up operations and hiring. The enabler's orbit fleet stands at 110, and, if plans are realised, it will have launched 648 satellites by the end of 2022. The long-term aim is for a constellation size of approximately 7,000 satellites.
The satellite broadband operator said it hopes to launch commercial services in the UK and Arctic region from "late-2021", and be a non-terrestrial olive branch to "telecom companies around the world".
Japanese conglomerate Softbank also led a $400m venture funding round in OneWeb during mid-January 2021, with participation from broadband satellite provider Hughes Network Systems, bringing OneWeb's total funding to date to $1.4bn.

Sam Patterson is a Staff Reporter for TelcoTitans, contributing telecoms news analysis since September 2020 as part of the TelcoTitans Editorial team.