BT alleges Virgin Mobile customer migration breached MVNO contract terms.
Allegations refer to MVNO business EE lost to Vodafone, slashing BT's wholesale mobile revenue over past year.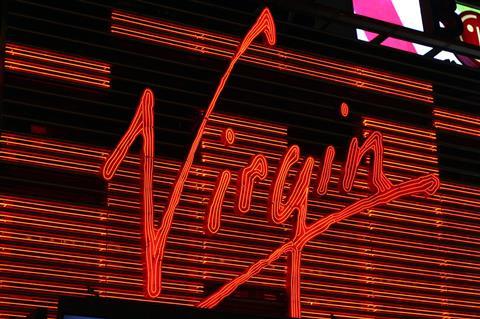 BT is taking legal action against arch‑rival Virgin Media O2 over allegations of a mobile virtual network operator agreement breach.
In a High Court filing from late‑July, seen by Law360, BT reportedly claimed that VM O2 broke the terms of an MVNO deal when it migrated non‑5G customers from the EE network to that of Telefónica UK and Vodafone UK before the end of the BT contract.
In 2019, Virgin Media (as it was then) confirmed a five‑year agreement with Vodafone, ending a wholesale deal with EE that was first initiated in the early days of BT's ownership of the business (BTwatch, #283 and #308). The new deal required 3.3 million Virgin Mobile customers to be migrated from the EE network to Vodafone's, with plans to begin the process in late‑2021.
However, Virgin Media started offering 5G services on Vodafone's network in January 2021. It meant 5G customers moved with immediate effect to the Vodafone network, with 4G customers set to follow suit later in 2021 and early‑2022. The creation of VM O2 in mid‑2021, through the Virgin Media–Telefónica UK merger, saw the operator terminate its Vodafone deal early and begin migrating customers to the Telefónica network in the latter half of the year. Virgin completed the migration in the first three months of 2022.
Law360 reported that BT's argument hinges on an accusation that non‑5G customers were caught up in this migration and switched to Vodafone and Telefónica networks too early. BT claimed it gave "multiple warnings" and requested for appropriate checks to take place, but VM O2 allegedly "refused" to do so. EE was also said to have noted that if the agreement had not been breached, a "significant" number of non‑5G customers would have remained on its network during 2021.
As such, BT argues it is owed an early-termination fee. The fee would have been activated if 2G, 3G, or 4G customers were migrated from the EE network before the end of the BT deal.
In the court filing, BT reportedly attributes losses of approximately £24.6m (€29.2m) to the breach.
A BT spokesperson told TelcoTitans that it would be "inappropriate to comment" while legal proceedings are ongoing. A VM O2 spokesperson noted that it will "robustly defend our position against this claim".
BT plugging the gap
The loss of Virgin Mobile as an MVNO customer was a hot topic during BT's latest results call, for the three months to 30 June (Q1 FY22–23).
Before the departure, the Virgin Mobile arrangement accounted for more than half of BT Wholesale's annual MVNO revenue. In Q1, BT's MVNO revenue stood at £15m, down from £59m in Q1 FY21–22.
BT has been reworking its MVNO strategy for some time. In mid‑2021, Nick Wootten, MVNO Director, highlighted a new strategic focus on the enterprise sector "as an area of growth", taking the place of the traditional consumer MVNO market (BTwatch, #332).
Last month, Kushal Shah, Wholesale Mobile Business Development Director, noted that this strategy revamp has culminated in more MVNO deals in the past 18 months "than ever before". He also trailered that five more deals were expected "in the next 18 months or so" (BTwatch, #337).
These smaller MVNO deals have failed to fill the gap left by Virgin Mobile, however, and BT Enterprise Chief Executive Rob Shuter said that recovering from the exit was the Wholesale unit's priority.
Competition heats up
There are hundreds of MVNOs in the UK, with the country's four mobile network operators vying for deals in an increasingly competitive market.
Among the deals signed by BT in recent months is a five‑year contract with Truphone, which BT Wholesale won from VM O2, to run on EE's network. Other recent agreements include China Mobile, Cinos, Pelion, Plan.com, Tango Networks, and Wireless Logic. The BT Mobile MVNO also runs on EE's network.
VM O2 has its own giffgaff sub‑brand and is in a 50:50 partnership with Tesco on the UK's largest MVNO, Tesco Mobile. It holds contracts with Lycamobile and Sky Mobile.
Vodafone, meanwhile, also has designs for growth in the UK MVNO market. In 2021, Vishal Dixit, then Vodafone UK's Director of Strategy & Wholesale, set his sights on MVNO growth and flagged discussions to add several UK operators to its portfolio. Its network underpins in‑house MVNO VOXI, as well as Asda mobile, Lebara Mobile, and Talkmobile.