Pourrat's new ProcureCo leveraging AI to "transform" buying processes.
Globality platform to enable simpler, speedier way of doing business.
Tie-up of importance to ECG compliance strategy.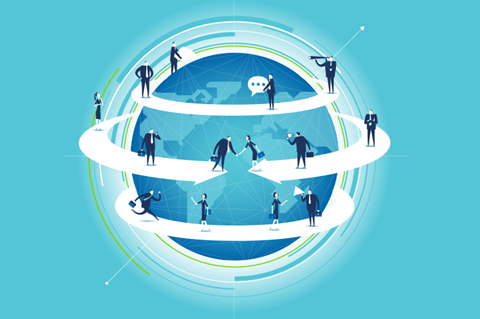 BT Sourced, the Group's recently launched standalone purchasing business, highlighted it was using artificial intelligence (AI)-powered procurement and supplier acquisition software from specialist provider Globality.
The software — known as the Smart Sourcing Platform — is providing BT with a speedier way of sourcing (and selecting) suppliers for "consulting, marketing, IT, HR, legal" contracts, its announcement said.
The platform leverages "AI-driven matching" technology, known as "Glo", to attach a "relevancy score" to providers, determined by the user's "customised" wants and needs and the seller's experience and success. It then offers a shortlist of the most relevant suppliers in a way that makes it "easy to compare, evaluate, and award the proposal to the best choice", the vendor claims.
Cyril Pourrat, Chief Procurement Officer at BT, framed use of the digital tool as an example of how BT Sourced is embedding innovation into its supply chain and "simplify[ing]… processes". The Dublin-based ProcureCo officially started business at the start of this month with the promise of a high-tech approach to buying that contrasts with the telco's purchasing legacy (BTwatch, #321 and #322).
Globality is based in Silicon Valley and was co-founded in 2015 by Joel Hyatt (Chief Executive and Chairman) and Lior Delgo (President). Sienna Capital and SoftBank recently led a $138.3m (£100.7m), Series-E funding round in Globality, bringing its total funding to about $310.6m. Another known client is Aquanima, the procurement function of Santander Group.
Buying better — and more sustainably
Importance was also attached to how Glo can ensure the company chooses suppliers that are committed to meeting environment, social, and governance (ESG) requirements. Ensuring ESG compliance has been described as a top priority for the newly launched company (BTwatch, #322).
BT's supply chain accounts for "69%" of the operator's carbon emissions, Pourrat said on a sustainable procurement webinar hosted by Fairmarkit last month, adding that "we've got to zero in on that".
BT's ESG requirements are a set of standards that seek to make improvements on climate, diversity, transparency, and societal issues. Current targets outlined in the Group's Digital Impact & Sustainability Report include net-zero carbon emissions by 2045, and buying 100% renewable energy and reducing carbon emissions in the supply chain by 29% by 2030 (in comparison to FY16–17 figures) — goals BT is working with vendors to achieve (BTwatch, #322

Sam Patterson is a Staff Reporter for TelcoTitans, contributing telecoms news analysis since September 2020 as part of the TelcoTitans Editorial team.