Muschamp hails EU-funded project a success in laying groundwork to support "end-to-end" 5G network slicing across multiple sites and different vendors' equipment.
By exposing inadequacies of current industry standards, claims Muschamp, industry better placed to develop a standardised approach and avoid margin‑squeezing headache of bespoke deployments.
BT expects to continue working with 5G-VINNI project partners Samsung and Nokia after project closes end-2021.
Samsung expert tells TelcoTitans that demonstration of interoperable network slicing between sites "is still some way off".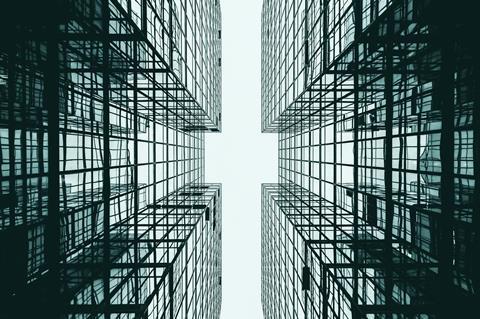 Paul Muschamp, Head of Future Communications Research at BT, hailed progress made by the operator's research facility at Adastral Park, Martlesham, as part of the European Union‑funded 5G‑VINNI (5G Verticals INNovation Infrastructure) project, in developing a standardised approach to "end-to-end" (E2E) network slicing.
Speaking to TelcoTitans, Muschamp said part of 5G‑VINNI's brief — aside from 5G use-case validation — was to provide a testbed for the orchestration and interworking of network slice deployment. Experimentation took place across multiple 5G‑VINNI test facilities situated around Europe, and which make up the entirety of the EU-funded project.
"The whole purpose of the testbed is to take what I might call 'burgeoning standards' and other industry initiatives, like open-source management and orchestration [MANO], and see how they work in a real-world scenario with a 5G network up and running", he said.
The results have been positive, insisted Muschamp, although more in the sense of exposing the inadequacies of current industry standards — and showing where they need to improve — rather being able to demonstrate a workable, off-the-shelf 'federated' 5G network-slicing solution across different sites.
" [By using the 5G-VINNI testbed], we can then see how [standards] perform, see what their limitations are, and maybe see where standards need to be improved. We can also look at how different vendors are implementing their versions of the standards, because, as we all know, there's no such thing as a single standard that's implemented in exactly in the same way. To my mind, 5G‑VINNI has been extremely successful in taking us down that journey. It has highlighted where further work needs to be done, and then industry moves on to the next stage. "

— Muschamp.
5G‑VINNI's testing platform comprises four "main facility" sites (Greece, Norway, Spain, and the UK) and three "experimentation facility" sites (Portugal, and two in Germany). There is also a "mobile experimentation facility site" in the form of a rapid response vehicle for public protection and disaster relief use-cases, employing satellite backhaul.
Raising standards
Dan Warren, Director of Advanced Research at Samsung UK — which provides 5G infrastructure at the Martlesham site as part of 5G‑VINNI, as well as its NFVO (network functions virtualisation orchestrator) — takes the view that many current standards developed by 3GPP and other industry bodies are not up to scratch in delivering interoperability for E2E network slicing in 5G.
Speaking at the recent SMART:2021 Future Networks Research Conference, the key takeaway from Warren's Reflections on 5G‑VINNI presentation was that "not much [of the 5G network slicing technology] works as you would like it to".
He caveated that lots of interfaces being put through their 5G‑VINNI paces at Martlesham and other project facility sites in Europe were currently not live within commercial networks, "so perhaps it's not surprising that not all of this works", but Warren made it plain that some industry standards were not fit-for-purpose in a sliced E2E 5G world.
On some East–West interfaces laid out by the European Telecommunications Standards Institute (ETSI) for NFV — namely ETSI NFV SOL‑002 and ‑003, which would need to be exposed for interoperable interconnectivity between different sites — Warren said the 5G‑VINNI research team simply "gave up on them".
He also judged the service orchestrator to MANO interface ETSI NFV SOL-005 to be "poorly defined", since "compliance to the specification" was not usually enough to guarantee interoperability.
Nokia, working alongside Samsung and BT at Martlesham, provides the network orchestrator layer (Flowone) as part of the 5G‑VINNI project.
Ambitions thwarted
Warren highlighted that one of the aims of 5G-VINNI was to achieve interworking and interoperability between its eight site facilities in Europe by exposing East‑West interfaces. Multi-site platforms of this sort may then led on to "ambitious plans" of moving towards a zero-touch orchestration model and a customer ordering system using automated provisioning.
" By using interfaces, the intention was to have this very dynamic and fluid eight-site ecosystem where essentially any customer coming into one site [to test out a service] could request resources to be provisioned for an end-to-end network slice across multiple sites as well, and you could pick out the VNFs [virtual network functions] you wanted to orchestrate into the network. "

— Warren.
Yet given the "massive complexity" of allowing customers to choose an existing slice template, or develop their own, and then to have confidence that the required network resources will be orchestrated, the 5G‑VINNI team decided to develop a bespoke customer ordering system.
"Hard yards were needed to get definitions in place, where customers interface into the service orchestration layer, which has been built from scratch and not off-the-shelf", said Warren. "Lots of integration exercises needed to be done to make it operate on the different sites".
In July 2021, the architecture underpinning BT Labs' 5G‑VINNI test facility at Adastral Park underwent a "major upgrade" to a 5G standalone core, based on Samsung Networks' 5G New Radio standalone (5G NR SA) architecture (BTwatch, #325). It enables the operator's innovation hub to explore the capabilities of "full" 5G core. An announcement said the upgrade enhanced the "performance and stability" of the 5G test environment. BT is focusing on 5G use‑cases in verticals it deems "strategic": connected vehicles, extended reality, healthcare, media production and distribution, and public safety (BTwatch, #315).
Work goes on
Despite the difficulties and complexities, Muschamp — and Warren — are positive about what 5G‑VINNI has achieved, and that industry is travelling in the right direction on E2E network slicing.
"BT's position is that federated network slicing is something we'll want to offer to our customers, but we want to do it based on the easiest method", said Muschamp. "The best way of doing that is to implement standards so that we can choose the best vendors, and we're not locked into a proprietary system".
Muschamp envisages BT will continue to collaborate with Samsung and Nokia on 5G research after 5G‑VINNI formally winds up on 31 December after more than three years in operations. He described the €20m funding for the project as "invaluable", and a great example of European R&D collaboration.
Warren told TelcoTitans that 5G‑VINNI had delivered "considerable innovation", and demonstrated many vertical use‑cases across its sites, but sensed there was much more work needed on E2E network slicing.
" Some [vertical use cases] have been enabled with network slicing within a single site, but the demonstration of interoperable network slicing between sites is still some way off. This will be key to the delivery of interconnect and roaming in 5G use‑cases targeting enterprise customers where challenging KPI's need to be guaranteed end-to-end. "

— Warren.

Ken has been writing about developments in the fixed and mobile markets for over twenty years. He has been a contributor to TelcoTitans since 2015.