BT Wholesale's mobile revenue drops 75% year-on-year after Virgin Media completes Vodafone migration.
Enterprise CEO Rob Shuter accepts challenges ahead for Wholesale recovery.
Business development lead Kushal Shah flags wave of smaller wins to boost spirits.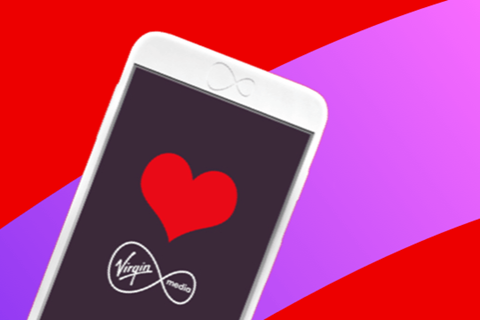 BT's quarterly results for the period to 30 June 2022 (Q1 FY22–23) put Wholesale's troubles in sharp focus, with a clutch of recent mobile virtual network operator deals failing to fill a Virgin Media-sized hole in mobile revenue.
Wholesale's MVNO business was a hot topic at the Q1 results call yesterday, as management sought to excuse declines at the wider Enterprise function in which Wholesale sits.
Total MVNO customer losses in the past three months passed two million, resulting in year-on-year revenue decline of nearly 75%.
At last count in mid-2021, Virgin Media was said to account for more than half of Wholesale's annual MVNO revenue. Its long-planned migration from EE to Vodafone UK's network was completed last quarter.
BT's MVNO business
Sources: BT; TelcoTitans.
FY21–22
FY22–23
Q1
Q2
Q3
Q4
Q1

Wholesale mobile revenue

£59m (€70m)

£52m

£47m

£24m

£15m

YoY change

-7.8%

-22.4%

-26.6%

-60.0%

-74.6%

MVNO customers

3,399,000

3,167,000

2,937,000

2,706,000

624,000
Mini wins, big losses
New and renewed MVNO customers, like Tango Networks and Telecom Plus-owned Utility Warehouse, were used to draw some attention away from the negatives. Enterprise Chief Executive Rob Shuter conceded, however, that these wins were "much smaller" than the Virgin Media business lost to Vodafone.
Shuter said that recovery from the Virgin Media migration was the foremost priority for Wholesale.
" You can see in the metrics we've got around £15m in revenue for the quarter; we had about £180m in the prior year — that gives you a sense of the challenge we have to go through in the rest of the year before we get to the other side. "

Shuter.
Group CEO Philip Jansen, who was effusive in his support of Shuter's work throughout the Q1 call, pinned much of this challenge on external factors. "Inevitably, it's a tough market right now, and, as the market softens, the overall wholesale market is very, very competitive", he noted.
Work underway to stem the tide
Kushal Shah, Wholesale's Business Development Director for Mobile, is responsible for bringing new MVNO customers on board and developing the MVNO product line. In an article for BT earlier this month, he said Wholesale had signed more deals in the past 18 months "than ever before".
" Normally, MVNO partnerships come around roughly once or twice a year, but we signed six in 2021 alone, with five more expected in the next 18 months or so. "

Shah.
This was seemingly supported by a change in strategic focus at the unit, described by MVNO Director Nick Wootten last year as a turn from the traditional consumer market. "We are now looking at the enterprise sector as an area of growth" (BTwatch, #332).
BT Wholesale has more than 40 customers on its MVNO roster. Sign-ups and renewals in the past 18 months include:
China Mobile International.
Tango Networks.
Utility Warehouse.