BT earns Prompt Payment Code signatory status after submitting substantial changes to supplier payment procedures, upping prompt payments to 95%.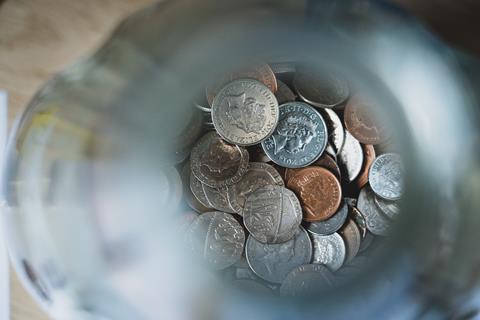 BT Group has been re-instated as a signatory of the Prompt Payment Code (PPC), after being suspended in summer 2019 (BTwatch, #306). Action taken to create a "substantial improvement in payment performance" has been accepted by the Small Business Commissioner (SBC), with BT now re-listed as a signatory.
In BT's FY19–20 Annual Report, published on 6 May 2020, the operator claimed to have made improvements in supplier payments procedures, upping payments completed within 60 days to 94.5%. Though this remains just shy of PPC requirements — 95% — the SBC subsequently confirmed that it has been convinced by BT's efforts to improve its prompt payments run-rate.
According to the SBC's own figures, BT's record of paying suppliers within 60 days dropped to 59% before it was suspended from the Code, but has since increased to 94%.
These numbers broadly matched figures provided in the Group's Annual Report.
"We remain supportive of the government's Prompt Payment Code programme in the UK and BT plc has improved the suppliers paid in 60 days monthly run-rate from around 60% to over 90% during [FY19–20]. BT plc paid 94.5% of supplier invoices in line with the terms we had agreed with them."

BT Annual Report.
The Report did not go into detail on what measures had been implemented to generate the improvement.
Gov cracks down on tardy payers
Over the past twelve months, following a change of policy that removed anonymity for companies failing to adhere to commitments, 55 businesses have been suspended from the PPC. Of these, 26 have since been re-instated after proving that a "suitable remedial plan" had been implemented. BT competitor Vodafone UK, which was found to have breached its timely payment commitments in April 2019, was re-instated in January 2020.
The PPC has been overseen by the Chartered Institute of Credit Management's (CICM) since its launch in 2008, but hosting and administration duties were handed to the Office of the Small Business Commissioner in March 2020 to bring the Code "in line with the government's state ambition to bring all late payment initiatives under a single umbrella".
Code signatories undertake to adhere to three guidelines:
Pay suppliers on time, within agreed-upon terms and without making retrospective change to terms.
Give clear guidance to suppliers and make payment procedures easily accessible.
Encourage good practice throughout their own supply chains.
Additionally, signatories commit to paying suppliers within 60 days, working towards a 30-day norm.