3D image processing specialist highlights collaboration with BT, DT, Telefónica, Vodafone, and others to realise real‑time 'metaverse' ambitions using 5G.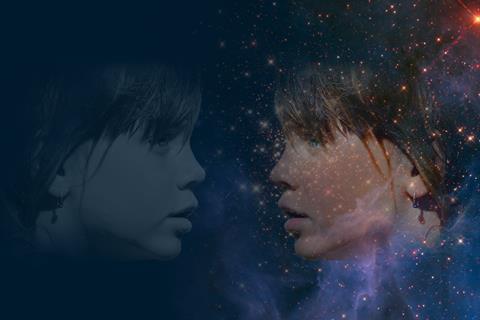 Albert Kim, Chief Executive (CEO) of DoubleMe, provided more details about the holographic reality developer's collaboration with some 15 telcos around the world as it seeks to make use of 5G and mobile edge computing (MEC) to support real‑time holographic services with revenue‑generating potential.
DoubleMe has already signalled it is working with BT and other telcos on its HoloPortal volumetric 3D model builder and TwinWorld, an application designed to enable interaction with 3D images using mixed reality headsets. TwinWorld transports 3D models, such as those built by HoloPortal, to a headset or personal computer — a process described as 'real‑time holoportation'.
Kim confirmed ongoing projects with Deutsche Telekom (DT), Telefónica (O2), and Vodafone, as well as the Telecom Infra Project (TIP) in which the four telcos participate.
Other telco partners include AIS of Thailand, LG Uplus, MTS, Ooredoo, Optus, Orange, Singtel, SK Telecom, and Telecom Italia (TIM). Furthermore, DoubleMe said it now operates Hologram Rooms, where users can experience TwinWorld, supported by mobile operator partners in nine major cities including London, Moscow, Seoul, and Singapore.
Vendor partners include LG Electronics and Samsung Electronics, and Kim indicated that DoubleMe hopes to attract more third‑party developers to create content for different scenarios.
To boldly go
Kim was the guest speaker at Innovation Martlesham's July 2021 Breakfast Networking Webinar Event, in association with TechEast. During the presentation at the high‑tech cluster of ICT specialists based at Adastral Park, he gave an overview of TwinWorld and how it can be used to create a 'metaverse', where physical reality is combined with a "persistent collective virtual shared space".
As Kim explained, TwinWorld is designed as a platform to enable users to create their own content using DoubleMe's 3D capture technology and then develop their own metaverse, including avatars. He also provided examples of upcoming projects, including an educational metaverse (metaversity) in partnership with Busan Metropolitan City; an invisible zoo at PetWorld Theme Park in Osan, Korea; an aquarium experience at Glòries Mall in Barcelona; entertainment experiences at sports venues in Seoul; and tourist attractions at Sentosa in Singapore.
A key aim of the platform is to reduce the cost and complexity of augmented reality, extended reality, mixed reality (MR), and virtual reality technologies, and eliminate the requirement to hire professional developers to create immersive experiences.
Kim likened TwinWorld to a WeWork for MR spaces, allowing users or 'tenants' to generate their own spaces for personal and commercial purposes and share them with others. He emphasised the importance of 5G networks and MEC when capturing images and converting them into shared virtual spaces in real time. "We really want to take advantage of the 5G infrastructure of telcos around the world", he emphasised.
Kim explained how DoubleMe is working with its telco and vendor partners to realise its services. "We are basically delivering two crucial technologies. One is the reality capture [holographic video conferencing software HoloPort]; the other one is the world conversion system [real‑time mapping system WorldEngine]. And those are all working on top of 5G mobile edge computing, which means we have to heavily utilise telcos' 5G infrastructure, so that we can provide better services to our users".
The developer has been working with BT and other telcos on the technology that enables users to generate content using a 3D camera, transfer the data to the mobile network edge, and then send the data to remote users who are able to have "walk‑in experiences" into life‑size spaces.
"This is at the experimentation stage", Kim noted, and added that the aim is to launch it as a TwinWorld feature by October this year.
"By that time, the content creator will use a [Microsoft] HoloLens to walk around any type of space. And then the other end … a user [wearing VR or MR glasses] will receive a life‑size, real‑world space so that they can literally be there inside this space at the same time", he said.
Kim also explained how DoubleMe is engaging in concurrent metaverse projects with telcos. With BT in London, for example, "we are converting our existing [Amazon Web Services/AWS] space, the mobile edge computing infrastructure, onto their local cloud system", to create a proprietary MEC cloud. He pointed to HoloGram City projects at MTS in Moscow and St Petersburg; an AWS‑based 5G MEC project at SK Telecom in Busan and Seoul; and the development of local MEC infrastructure technology at Singtel in Singapore and Sydney.
DoubleMe is also working on a project Kim referred to as eGATE with DT, Orange, Telefónica, and TIM — "which goes beyond one telco" without worrying about issues such as roaming. Here, he appears to be referring to the HoloVerse project announced by DoubleMe in early‑August together with DT, Telefónica, and TIM, as well as DT edge compute spinout MobiledgeX, which is providing its Edgecloud 3.0 platform to enable 5G MEC resource management cloud services. Kim explained that MobiledgeX developed a type of middleware or abstraction layer for the project "because every single participating telco has a different type of mobile edge computing".
HoloVerse is described as a proof‑of‑concept project in which the mobile operator partners "will test the optimal 5G telco edge cloud network infrastructure for the seamless deployment of various services using the metaverse". The trial appears to be part of the remit of the GSMA's Telco Edge Cloud taskforce within the Operator Platform Group. DoubleMe is integrating HoloPort and WorldEngine, which tracks the location of MR content, into the HoloVerse project.
Kim conceded that "we don't have a lot of users" right now, but hopes this will change over time because of DoubleMe's collaborative and international approach. Take‑up should also be boosted by the arrival of headset models from Apple, LG, Nreal, Oculus, and Samsung in the coming two years. Kim said Android and iOS immersive devices should be available from around July 2021. As things stand, DoubleMe is focusing on Microsoft HoloLens 1 and 2 models.
Kim described how DoubleMe's technology has evolved from non‑real‑time volumetric video capture to the HoloPort technology for large‑scale spatial 3D capture in real time. When the developer still operated a London‑based volumetric video capture studio (which was closed down two years ago), "we started to work with Vodafone and Huawei in late‑2017. And we realised that … volumetric video capture can serve not only as a content generation technology, but [also] as communication technology, if we make that in real time", Kim said. "That's how we started working on making things really simple and in real time so that people can deploy this technology without worrying about hiring professionals or professional systems. We started creating the HoloPortal system and then HoloPort, which is much simpler, and, at the end, HoloPort Edge, which is 100% cloud‑ready".
BT's involvement with DoubleMe began in early‑2020 when the operator announced it as one of two winners of TEAC UK Wave 3 — the startup competition organised by BT's TIP Ecosystem Acceleration Centre (BTwatch, #309).


Anne Morris is a freelance journalist, editor and translator. She has been working as a reporter and news analyst for TelcoTitans and Market Mettle since 2016.