Operator confirms intent to follow 2023's 3G services shutdown with retirement of 2G.
Executives say preparations are in place to support customers and partners through transition.
Move comes amid particular concern over how 2G sunset will impact rural, M2M, and elderly users.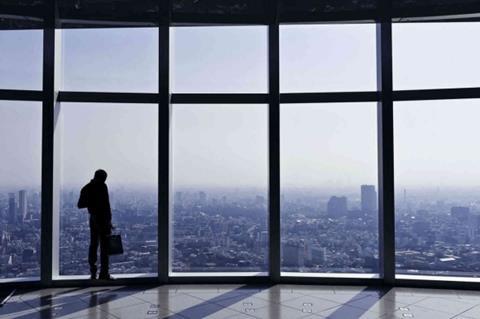 BT assured it is "developing a strategy" to support its business and wholesale partners after laying out a roadmap leading to cessation of its 2G network.
"We are decommissioning 3G over the next two years and then there is a future plan to decommission 2G over the next five years", stated Kushal Shah, Director of Business Development for Mobile at BT Wholesale. "It's a considerable undertaking… but it is definitely worth it because we [will] look to optimise that spectrum or re-farm that spectrum into future technologies, i.e. 5G".
Update 25 November 2021: With Shah guiding towards a two-year timeframe (2023) for shuttering 3G and five years for 2G, BT subsequently clarified to TelcoTitans that for 3G this relates specifically to BT's own services, with the 3G network being retired "at a slightly later date with spectrum refarmed to support 5G", and reset its aspiration for 2G retirement within the current decade. A spokesperson said: "In terms of 2G timescales, we have plans to retire it later this decade, but we are yet to commit to a definitive year for that. We're focused on our 3G plans and All IP (Digital Voice) at present. We will make firm public commitments on 2G at the appropriate point in the future".
A delicate switchover
The inferred 2026 deadline (now a more flexible 'this decade') is the most concrete signal BT has so far given out on 2G sunset timing, and was disclosed during the MVNOs World Digital Symposium last week.
Speaking during the event, Shah stressed that BT is "not taking it lightly", and is ready to support MVNOs and M2M players through the transition. .
The executive noted BT is "phasing" the retirement of older mobile systems, having laid out a 2023 deadline for 3G decommissioning earlier this year. BT had seemingly held off on a firm 2G retirement target because of the level of reliance on circuit switched systems for voice, SMS messaging, and other basic services, but with Shah now revealing that planning and preparation is underway in earnest.
For BT's wholesale mobile clients, Shah said BT has prepared a "significant programme" to ease sunset challenges, and has set up dedicated teams to support partners operationally. The telco will "work with them to ensure the technology is removed delicately and customer experience is not affected", he said. "It's well planned and the actual experience itself should not be affected because we have backup services", he added.
Shah also noted the widening reach of BT's 4G and 5G networks — with the latter scheduled to cover more than 90% of the UK's landmass by 2028, under a refresh of BT's mobile network roadmap in July (BTwatch, #327). At the time of that revamp, Reuters reported BT would sunset 2G at some point this decade. On the BT Wholesale website, the operator commits to retaining 2G until at least 2025.
Churning M2M
For M2M players, where there is widespread use of 2G hardware and the switchover to 4G- and 5G-based systems is expected to be particularly tricky, with Shah indicating that BT is "currently developing a strategy" for the transition, encompassing timelines for the availability of NB-IoT and LTE-M as alternatives.
" We have legacy SIMs in modules out there that are primarily on 2G or been configured to 2G/3G. And that's where the real challenge lies for a lot of these service providers who are managing those SIMs, because as those technologies now become effectively decommissioned, there's a real challenge to ensure that they have alternative solutions in place. "

Shah.
Shah said BT's M2M and MVNO teams were looking to "collaborate very closely" with service providers involved in the IoT arena on the challenges associated with 2G retirement.
" We're conscious that there needs to be a plan in place for that five year switch-off. "

Shah.
BT's wholesale relationships encompass IoT service provider Cubic Telecom, whose clients include Audi and mobile virtual network enabler Transatel (Alfa Romeo, Fiat, Jaguar Land Rover, Jeep, and others).
Also speaking during the Symposium, James Gray, Managing Director of Graystone Strategy, said service providers will need to take a "certain amount of short term pain" to secure the long term benefits of legacy network retirement, such as 5G's greater capacity and fuller functionality.
" It is a big area of concern, certainly in the IoT space, where we see customers who have got many thousands or even hundreds of thousands of modules… so it does have to be a very well planned and well managed transition. If you've got a module in a street lamp, for example, to change that out and move it to a 4G or a 5G module requires a man to go out, climb a ladder, and put it in, and so on. So there is not insignificant cost at the client side for doing that work. But that is well understood, certainly with the operators I've worked with and there are plans at play. "

Gray.
A last minute reprieve?
With the possibility of a lengthy gap between 2G retirement and the point at which 4G and 5G coverage picks up all of the slack, it remains noteworthy that two of BT's UK rivals have previously suggested operators could end up melding 2G (and potentially 3G) networks into some form of shared platform, rather than bring services fully to an end.

In 2019, Vodafone Chief Executive Nick Read said the Group was "in some discussions with some operators" about a model under which one telco would continue to run 2G facilities, as host, and resell data and voice to the others.

Around the same time, Telefónica Chairman and CEO José María Álvarez-Pallete said it was looking at a "full range of possibilities" regarding consolidation of mobile network elements, noting that "it makes no sense to start deploying 5G without radically simplifying, through network-sharing, legacy technologies" (Vodafonewatch, #178). As well as having network-sharing arrangements in place in various countries, Telefónica in 2019 agreed to transfer its Mexican spectrum to rival AT&T and began shuttering legacy systems and shifting to a 3G/4G wholesale platform.

Neither Telefónica nor Vodafone have firmed up dates for either 2G or 3G retirement at their UK operations, but have instigated 3G shutdowns in other markets. In mid-2019, Vodafone indicated to Pocket-Lint that it would decommission 3G in the UK in the following two or three years.
The politics
As well as being a major practical challenge for BT and its wholesale and B2B clients, 2G retirement is a hot button topic in the making, in light of the broad reach of the network's coverage (over 99% of the UK, by population) and implications for various groups of customers that still rely on basic connectivity.
Despite the five-year (or current-decade) timeframe, a 2019 Real Wireless report for the UK Spectrum Policy Forum, an industry lobbying group whose board members include BT, concluded that the "need for 2G services is likely to continue into the 2030s". It noted the complexities involved in migrating historical M2M deployments to new platforms, and warned that 2G connectivity is "still used by older generations who don't want a smartphone with a touchscreen, tourists coming to the UK, [and] users in some rural areas where only 2G coverage is available". Ofcom indicated in 2020 that it had set up a project to consider the impact of 2G/3G decommissioning.
On the benefits side, operators note the savings on offer via decommissioning of older processes and systems, and the opportunity to drive capacity gains by shifting spectrum onto more efficient platforms. Further, BT — which is already running numerous legacy retirement programmes, including the PSTN switchover, deployment of a new, distributed core network, and High Risk Vendor kit replacement scheme — says removal of old equipment will enable it to diversify its technology partner base. Freeing a path to wider open RAN dangles a carrot for UK policy makers that are looking to spread out the country's network supply base and encourage new, innovative challengers.