Pair conduct trial to meet demand for cloud media services.
Further collaboration anticipated following "successful" integration showcase.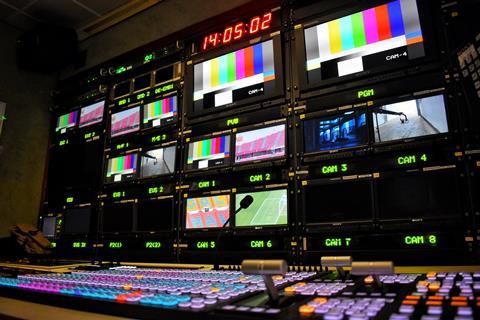 BT Media & Broadcast partnered M2A Media to deploy orchestrated cloud connectivity at London's BT Tower.
Together, the pair launched a proof-of-concept trial to identify opportunities for integration between BT's traditional fixed infrastructure and M2A's cloud media services. Specifically, the latter's M2A CONNECT cloud IP transport proposition was integrated with BT Media & Broadcast's smart broadcasting network Vena, which M2A claimed enhanced outside broadcast capabilities.
The trial fed content from BT Tower to device endpoints via encoders, AWS Cloud, and the M2A CONNECT orchestrator. BT used the showcase to pressure test M2A's API Control and the M2A Console's scheduling capabilities, both of which were "proved successful" for event-based broadcasting.
Faisal Mahomed, Director of Media & Broadcast, said he was "delighted with the results of this first trial, and we look forward to further developing these opportunities with M2A".
He added that cloud technology integrations are in high demand. "Our collaboration with the M2A team is allowing us to keep pace with this fast-moving market", he said.
Officially unveiled by BT in May 2021, Vena is pitched as a software-defined "smart" broadcast network that aims to "simplify" the production and distribution of content. It is, at least according to BT, the "future of broadcasting". Laura Tressler, Head of Sales & Account Management at BT Media & Broadcast, framed Vena as BT taking "one step further away from just connectivity" in the broadcasting space, focused more on "integration layers and media workflow processing applications" (BTwatch, #325, #326, and #328).
Taking it outside
Ian Trow, Product Manager for Compression & Cloud Solutions at BT Media & Broadcast, said that advances in outside broadcasting capabilities in recent years have made the landscape "considerably more complex", bringing forward new challenges for services providers.
In late-2021, Trow said that "exciting times are ahead" for those working in network architecture and media broadcast operations, but went on to outline core challenges for cloud-supported outside broadcasting. "There are unique ingest, network, redundancy, and resilience issues that need to be addressed technically", Trow said. He added cost of ownership as an additional complexity.
" BT is now looking at outside broadcast provision in a new light. We are keen to get the balance right between maintaining critical service provision while adapting to endorse cloud hosting, new standards, and best practice as a complete on-demand package. "

Trow.

Joseph Purnell is a Staff Reporter for TelcoTitans, contributing telecoms news analysis since 2019 as part of the TelcoTitans Editorial team.