Multi-million-pound investment goes towards revamp of Group's legal presence.
Another BT function chooses to switch activities across Irish Sea.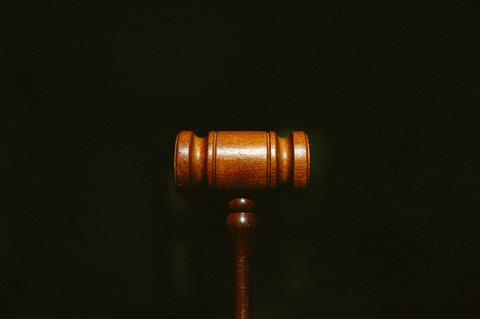 BT's reconstruction of its legal function continued, with the operator set to invest £2.7m in establishing a "legal support hub" in Belfast, Northern Ireland (NI).
In a statement, BT said the new, standalone, hub will create, over a four-year period, "up to 30 commercial lawyer jobs"— seven of which are "already in place".
BT was advised on the project by the economic development agency Invest Northern Ireland. The latter has also offered £240,000 to support the hub's recruitment drive.
The Group offered little insight into its motives, but the decision chimes with the operator's wide-ranging office estate rationalisation and modernisation programme, dubbed Better Workplace, which has seen Belfast selected as one of the Group's key hub locations (BTwatch, #316 and passim).
It also appears linked to the Group's move to reduce fringe businesses, flowing from the transformation programme it announced in 2018 (BTwatch, #317).
BT has been reorganising its legal functions as part of the programme, exiting its Eldon House site in Sheffield after selling its erstwhile BT Law business to legal service provider DWF in November 2019 (BTwatch, #306 and #307). The sale was framed by a BT spokesperson as aligned with the operator's efforts to "transform and simplify the way we work". A few months earlier, in July 2019, BT had handed a five-year managed legal services contract to DWF, aimed at driving further efficiencies in the delivery of the operator's internal and external legal services (BTwatch, #306).
The Group divested its interest in external legal software and services division Tikit in 2020 (BTwatch, #306 and #311).
Continued transformation creating union tension
The latest announcement's emphasis on recruitment strategy and job creation appears noteworthy, particularly as BT comes under pressure from the Communications Workers Union (CWU) on its restructuring plans (see separate).
The CWU has been closely scrutinising BT's streamlining activities, and calling out outcomes that illustrate the consequences of strategies such as wholesale relocation or transfer of operational teams. The decision to sever ties with BT Law, for instance, was deemed "shoddy" by CWU, and it asserted that the Group had failed to take into account the likelihood of staff redundancies given the inevitable re-location requirements that accompany offices moves. CWU has since flagged that "all 28 members" of BT's outsourced former legal team chose to take TUPE-protected redundancy packages of up to two years' full pay, rather than relocate.
Another potential point of union conflict could follow the implementation of a plan by BT's Chief Procurement Officer Cyril Pourrat to relocate BT Procurement to Dublin, Ireland, in a bid to improve procurement efficiencies. The decision to create a new offshore entity to manage procurement is also said to be spurred by opportunities within the city, specifically Dublin's status as a Big Tech hub but could require considerable upheaval for existing staff. Pourrat's plans have been criticised by 'white collar' telecoms trade union Prospect, which, expressed "dismay" at both the timing of the statement — given it predates any sort of certainty over a post-Brexit agreement with the European Union — and its apparent disregard for potential job-losses (BTwatch, #317).

Sam Patterson is a Staff Reporter for TelcoTitans, contributing telecoms news analysis since September 2020 as part of the TelcoTitans Editorial team.