Connected Cloud Edge extends BT's network into 13 carrier-neutral facilities.
Expansion simplifies third-party application access.
Partners mark launch with publication of IDC cloud networking report.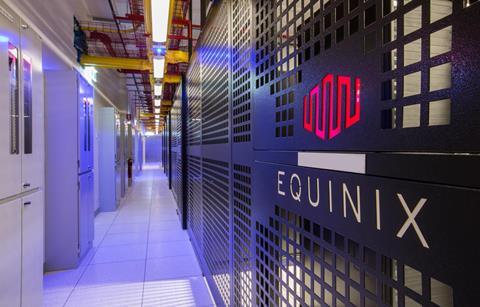 BT partnered with digital infrastructure company Equinix to launch Connected Cloud Edge.
The next-gen cloud connectivity solution extends BT's network into carrier-neutral facilities (CNF), simplifying customers' access to third-party cloud-based services. In a press release announcing the launch, BT stated that users will no longer need to "provision individual connections" to each third-party service.
Connected Cloud Edge will initially be available at 13 CNFs, and customisable with multi-cloud routing services and additional capabilities, such as SD-WAN and firewalls.
BT's network is being pre-integrated with Equinix Fabric, a software-defined interconnection service that allows businesses to connect their distributed infrastructure to any other company's infrastructure using Equinix. This will deliver a "fully-managed multi-cloud solution", said Hriday Ravindranath, Managing Director for Portfolio & Digital at BT Global.
The partners marked the launch with the publication of a report by IDC: What Digital Leaders Know About Cloud Interconnectivity and Ecosystems Development. According to BT, the report analyses how cloud networking is evolving to "reflect a shift to cloud-native and multi-cloud digital ecosystems and the approach companies have made in adopting the technology".
" Connected Cloud Edge will remove the complexity of sourcing and managing individual connections to the services underpinning customers' digital transformation. "

Ravindranath.