Startup acceleration ambition kickstarted with minority stake in Distributed.
New acquisition to provide BT access to on‑demand software engineering teams to support development projects, with connected healthcare solutions first up.
BT's Harmeen Mehta hopes such partnerships will alleviate skills shortage pressures and drive her digitalisation agenda.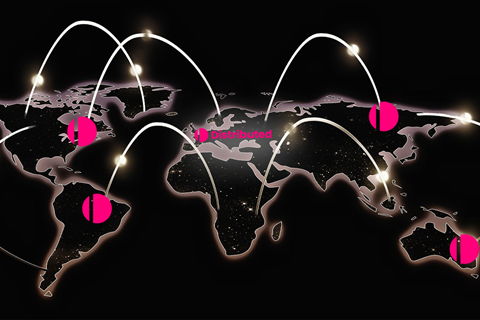 Harmeen Mehta's BT Digital signed a £30m deal with UK startup Distributed to gain access to its Elastic Teams on‑demand pool of software engineers.
The agreement will see BT take a minority stake and a seat on the board, with £10m paid upfront and a further £20m investment forecast over the coming three years.
Mehta, BT's Chief Digital & Innovation Officer who is orchestrating a Group‑wide digital transformation and modernisation initiative, said the partnership will "extend our internal pool of talent" — which itself has seen significant investment in recent months — and "accelerate the digital revolution" both internally and across UK industry.
The collaboration with Distributed is said to initially focus on a "healthcare‑in‑the‑home" project, with anticipated future collaborations expected to involve drones.
Distributed becomes the first startup to benefit from BT Digital's "startup accelerator", an as­‑yet‑unnamed sub‑division established last year to identify and invest in startups. The team aims to scout areas where BT has an "adjacent strength that we can expand" through joint development, go‑to‑market plays, or leveraging startup expertise for BT's own good.
Mark Murphy, BT Technology's Human Resources Director, will represent BT on the Distributed Board of Directors, and Meg Blight, Startup Growth Director, will join as a Board Observer.
Distributed in brief
Distributed provides on‑demand access to teams of software engineers through a pool of freelancers, working remotely. The UK‑based startup secured £5m (€6m) funding in its May 2021 Series‑A round, led by Guinness Asset Management, taking its total funding over £9m. It lists Capita and Imperial College among its partners. Capita's startup development arm Capita Scaling Partner owns a minority stake in the company.
The Board of Directors, before Murphy's addition, includes Guinness' Fund Manager Ashley Abrahams, Capital Scaling Partner's co‑founder John Downes, and Fuel Ventures' founder and Managing Partner Mark Pearson. Chief Executive Callum Adamson and Chief Operating Officer Jeffery Bousfield make up the board.
Keeping it in the family
BT has promoted investment in in‑house software engineering teams over the past year, with an emphasis placed on nurturing internal teams rather than outsourcing engineering capability.
When she joined the Group, Mehta was open about her scepticism towards such traditional, cost‑focused outsourcing agreements. BT's ambition to modernise, she said, requires it to select "development locations" and install teams that are "fully empowered" (BTwatch, #328).
Speaking earlier this year, Mehta flagged her intention to "massively" grow operations in India, for example, which already plays host to a team of more than 3,000 BT technology staff — engineers included (BTwatch, #332).
This, of course, means substantial investment, something that may go against the Group's parallel cost‑savings targets. Although details on the Distributed deal are scant, it appears to bridge the gap between Mehta's desire to insource development and the Group's cost‑reduction goals. It sits somewhere between outsourcing (tapping a freelance pool of engineers) and internal investment (via an equity stake in that pool).
Distributed co‑founder and CEO Callum Anderson said that the BT deal would not reduce the size of the operator's own team, but would rather add "special forces quality" to make up for the global skills shortage — something occupying the mind of UK operators at present.

Joseph Purnell is a Staff Reporter for TelcoTitans, contributing telecoms news analysis since 2019 as part of the TelcoTitans Editorial team.