Double-digit growth reported by converged comms business ahead of BT's recent deal to secure full ownership.
Despite expansion, question mark continues to hover over payout for stake add-on.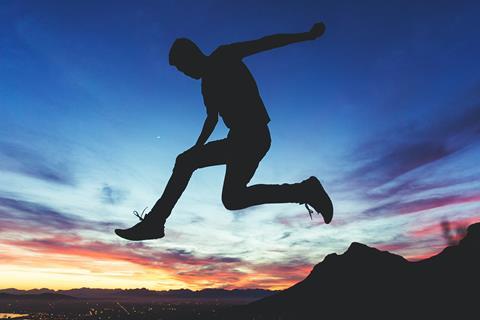 BT OnePhone, the Group's converged communications offshoot, reported another significant jump in revenue in its first results statement since becoming a wholly owned entity.
The venture — which sells cloud-based comms solutions to UK small- and medium-size enterprises — said it had increased sales by 11% during the pandemic-disrupted year to 31 March 2021 (FY20–21).
The turnover boost, to £24.3m (€29.1m), fuelled a 20%-rise in pre-tax profit, to £8.7m, despite a rise in administrative expenses stemming from increased salary and professional fee costs.
OnePhone said the twelve months had seen "continued" growth in its subscriber base, although it did not reveal actual client or end-user numbers.
Bucking the trend
While the OnePhone business remains only a tiny contributor to BT Enterprise's top line — which came in at £5.45bn in FY20–21 (BTwatch, #325) — its trajectory contrasts starkly with the struggles of its parent division.
Enterprise's revenue fell back 8.5% during the same twelve months, and has continued to contract since, amid an ongoing search for new sources of growth that can offset legacy voice and data services decline (BTwatch, #330).
OnePhone posted a 38%-increase in sales the previous FY.
Next phase
The results period preceded BT's £97m deal to buy out the 30% of the business formerly held by Swedish ex-partner OnePhone Holdings.
The transaction, which took place on 17 April 2021, saw BT consolidate OnePhone, which was previously a controlled joint venture, and install a new leadership team under former Enterprise Commercial Operations Director Tejal Maniar, now OnePhone's CEO (BTwatch, #321, #326–#327, and #329).
The business had 94 staff at 31 March 2021, up from 86 twelve months previously.
The FY20–21 numbers continue to accentuate the significant hit BT took to mop up the residual 30% holding. The value of OnePhone, implied by the purchase price, represents more than 36 times OnePhone's FY20–21 operating profit, without BT having flagged any benefit from the buyout in terms of management control.
BT has not gone into its reasons for the deal, or whether there were any clauses in its arrangement with OnePhone that drove the bumper pay-out. When announcing the purchase, it merely described it as a way to support its "strategy to invest in innovative technologies to become the most trusted connector of people, devices, and machines".
As previously noted by BTwatch, the buyout — and the purchase price — could be tied in with strategic changes taking place at Enterprise under new CEO Rob Shuter, including moves to refresh cloud comms partnerships, prepare for the customer retention battle that will inevitably accompany PSTN switch-off, and support the new, single office/home office drive being undertaken by the division's new SoHo unit, led by long-time OnePhone overseer Chris Sims (BTwatch, #321 and #325).