BT switches on Wi-Fi at South Western Rail stations.
Another item off the checklist for three-year connectivity partnership.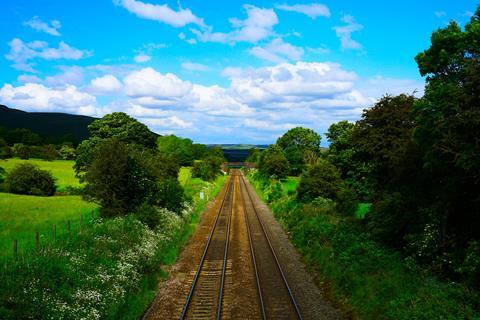 BT's three-year partnership with South Western Railway (SWR) reached a milestone by completing delivery of public Wi-Fi connectivity to all 187 stations on the network.
The partnership, started in January 2019, aims to provide connectivity to rail passengers both on board and at stations. BT is leading the improvement programme.
As part of the collaboration, BT had already delivered upgrades to 104 EE LTE masts along the SWR network, and has outlined plans for a further 31 masts to be constructed to further improve on-board connectivity.
Primarily, BT's focus is to eliminate so-called 'not-spots' along rail routes. Just over halfway through the three-year partnership, on-board connectivity speeds have reportedly increased by 23% when compared to January 2019.
Connectivity goals on track
Sarah Walker, Director of Corporate & Public Sector at BT, noted that hitting the milestone was just one part of BT's broader work to improve connectivity on the UK's rail networks.
BT and EE are involved in rail connectivity work elsewhere in the UK, including the CURBS project, backed by West Midlands 5G, which aims to prove the value of 5G networks for monitoring of rail infrastructure (BTwatch, #316).
[Further reference: Connected customers: all SWR stations now equipped with Wi-Fi — South Western Railway, 25 September 2020.]

Joseph Purnell is a Staff Reporter for TelcoTitans, contributing telecoms news analysis since 2019 as part of the TelcoTitans Editorial team.