Cost of living crisis puts BT's (and rivals') mobile price increases in perspective, despite Group calls for more social tariffs.
BT's Home Essentials one of several on offer, but more to be done to support vulnerable customers.
Time for rivals to pull their weight, says BT's policy director.
Mobile price hikes blamed on need for infrastructure investment, but critics say margin gains a likely motive.
Changes to net neutrality laws put back on agenda to fund subsidised network provision.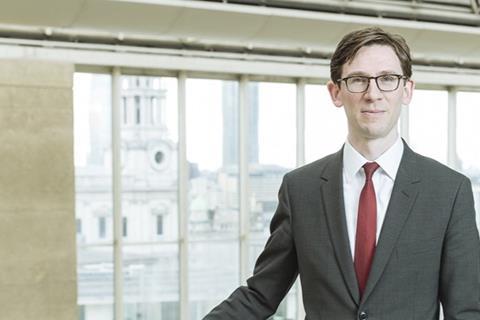 Digital inequality in the UK runs deep, a BT-supported report found, with more than 1.5 million households unconnected and a disproportionate impact felt by the vulnerable, elderly, and those on low incomes.
This is according to Bridging the Divide, a paper published by public policy think-tank the Fabian Society with support from BT. Using data provided by the operator, the report paints a bleak picture of British broadband access amid rising costs of living.
" Action is needed to bring the provision of basic digital skills closer to where people are, and to make digital life accessible for everyone. We need to see central government lead on making the internet affordable for those for whom it is too expensive."

Bridging the Divide.
Digital entitlements
With a particular focus on the costs of connectivity in a 'post-pandemic' world, the report outlined three "digital entitlements" that it claimed would ensure universal access to digital tools in the UK:
A broadband discount scheme.
A free internet-enabled device for those that cannot afford one.
Access to free digital skills training.
It claimed that twelve million households would be eligible for these measures.
Social tariffs on offer
Out of these entitlements came a straightforward recommendation to the government and telecoms industry: install a "mandatory social tariff, available from all internet providers". As such, BT supports the Fabian Society's recommendation for UK regulator Ofcom to conduct an affordability review and then "impose regulatory social tariffs on all providers".
Alex Towers, Director of Policy & Public Affairs at BT, said the Group "strongly supports this, and has provided a form of social tariff… for many years".
He referred to BT's HomeEssentials package, which is described as an 'at-cost' broadband tariff. It was launched in 2021 and covers 800,000 BT customers "on a range of subsidised or discounted tariffs". Before that, the BTBasic offering was available (BTwatch, #283, #291, and #325).
"However, we are disappointed that other major communications providers have not responded to the government's calls to introduce a social tariff for broadband", Towers continued.
Specifically, he called out Sky and Vodafone for "refusing to launch social tariffs on the basis that if BT offers on, they don't need to". "This cannot be right", he said, "and it is not tenable".
In mid-April 2022, a week after the Bridging the Divide paper was published, Sky launched a social tariff. The regulator described it as a response to "pressure from Ofcom". "Wewant to see all providers step up and offer these packages, and promote them more widely", said Lindsey Fussell, Network & Communications Director at Ofcom.
Sky's BroadbandBasics proposition adds to a list of several social tariffs already available. The Fabian Society found, however, that awareness and take-up of these offers are "incrediblylow", and they are not available to everyone who needs them "simplybecause not all providers offer them". Variations in pricing, speeds, and eligibility criteria, as highlighted below, were all said to be factors in low uptake.
The Fabian Society's report came a month after Ofcom itself called on broadband service providers to do more to help people in financial difficulty — a cause seen as particularly important given industry-wide price hikes in 2022. In February, Ofcom issued recommendations that operators make it easier for people to sign up for discounted services, with greater awareness needed to enable broader uptake (BTwatch, #332–#333).
Social tariffs in the UK, April 2022
Product
Monthly price
Speed
Eligibility
Sources: Ofcom; BTwatch.

BTHome Essentials

£15

36Mbps

Various benefits (in and out of work)

BTHome Essentials2

£20

67Mbps

Various benefits (in and out of work)

CommunityFibre

£10

10Mbps

Various benefits (in and out of work)

G.Network Essential Fibre Broadband

£15

50Mbps

Various benefits (in and out of work)

Hyperoptic FairFibre50

£15

50Mbps

Various benefits (in and out of work)

Hyperoptic FairFibre150

£25

150Mbps

Various benefits (in and out of work)

KCOM FullFibreFlex

£19.99

30Mbps

Various benefits (in and out of work)

NOWBroadband Basics

£20

36Mbps

Universal Credit or Pension Credit

SkyBroadband Basics

£20

36Mbps

Universal Credit or Pension Credit

VirginMedia Essential Broadband

£15

15Mbps

Universal Credit
Net neutrality back on the agenda
The Fabian Society also provided proposals for the required funding. It said the model should be funded or subsidised by the government and telecoms industry working in partnership. "Again, BT supports this idea", Towers highlighted.
The Bridging the Divide paper modelled three levels of broadband discount schemes with estimated costs to the government and industry for each. Each option presented different eligibility criteria, and ranged from £330m–£1.2bn annually, to reach between 2.8 million and 8.5 million customers depending on the model. Proposals, backed by BT in principle, would see the industry share the cost with the UK government with a public–private partnership approach.
In his review of the paper, Towers reissued BT's calls for taxation of adjacent industries to support subsidisation schemes.
" BT also believes that, in these changing times, policymakers must look again at whether the other sources of wealth in theinternet value chain can play a greater role and contribute more fairly and sustainably to the ever-increasing costs."

Towers.
Specifically, Towers pointed to an article written by BT Consumer Chief Executive (CEO) Marc Allera in 2021 that called for changes to net neutrality rules. Allera said that the Group was "looking at how we can introduce new services layers and solutions that broadcasters, gaming providers, and social media companies can buy into, to showcase their product in the best possible way".
" An adjustment to the existing net neutrality rules would enable us to ensure content is presented as the creators intended, without disruption to other parts of the net, offer better customer experiences to those who want it —including avid gamers —and create new business opportunities for network providers."

Allera.
He added that this would "create space" for operators to support the government in providing services "at cost or probono".
CEOs at Deutsche Telekom, Orange, Telefónica (O2), and Vodafone made a similar appeal earlier in 2022, citing a significant uptick in data traffic as the driver for necessary network upgrades. The investment burden, the operators said, "needs to be spread proportionately" (Deutsche Telekomwatch, #113; Telefónicawatch, #161).
'Investment required' mentality called into question
Despite BT's efforts to position itself at the leading edge of support for vulnerable customers during the UK's cost of living crisis, the Group did not escape criticism for its part in industry-wide price hikes for mobile connectivity.
BT Mobile and EE subscribers saw mid-contract price increases of 9.3% in April 2022, and comparable changes at other operators prompted critics to voice concerns.
The 9.3% figure comes from BT's policy of raising prices by Consumer Price Index (CPI) +3.9% annually.
Speaking to TheTimes, Zen Broadband CEO Paul Stobart described UK mobile pricing as a "mixed picture", with some operators adding "CPI plus an extra arbitrary percent".
"I don't know where they get these numbers from", he said. "It seems to me to be just a deliberate ploy to increase margin at the expense of customers."
Price rises took effect on 1 April 2022. In the months prior, the market's largest players cited rising costs, the need for increased network investment, and heightened consumer demand as the motivating factors behind mid-contract tariff hikes (BTwatch, #332).
At various points, BT and its peers have issued statements pointing to sustainability goals and 5G and full-fibre infrastructure expansion as costly but worthy causes. An anonymous former industry CEO questioned these justifications, however. "I would be astonished if their costs were actually going up by that much", he told TheTimes.
There is concern that operators may be increasing tariffs to improve margins, under the guise of broader inflationary pressures. He pointed to the apparent ability of some smaller, challenger operators to avoid price hikes, despite the country's major providers claiming the decision was enforced. Tesco Mobile — a joint venture between the groceries giant and Telefónica, running a service on O2's network — avoided price hikes and launched a marketing campaign deriding the move from its larger competitors.
It is an opinion reflected by other analysts, including Richard Neudegg, Director of Regulatory Affairs at comparison site Uswitch.com, who said the lack of consistency across the industry calls into question the attempt to position price rises as a "contribution to infrastructure investments and service improvements".
Mid-contract price hikes were confirmed by the majority of UK operators in early-2022 and implemented on 1 April. Each operator took a slightly different approach to the increases, with some using CPI (5.4% when operators made their calculations) and others using the Retail Price Index/RPI (7.8%).
Mid-contract price rises
Impact
Operator
Note: * Tesco Mobile has fixed its prices, while Sky Mobile has not increased its tariffs but does not offer a guarantee against mid-contract rises. Price rises do not apply to the likes of giffgaff, Lebara, and Smarty given the nature of their month-long rolling contracts.

Source: BTwatch.

0% (no increase*)

Tesco Mobile

Sky Mobile

4.5% (flat increase)

Three

7.8% (RPI)

ID Mobile

9.3% (CPI + 3.9%)

BT Mobile

EE

Plusnet

Vodafone

11.7% (RPI + 3.9%)

O2

Virgin Mobile
Government efforts garner scathing reviews
"There is plenty of good work happening on digital inclusion, but it is too fragmented and piecemeal", the Bridging the Divide report read. It found that state-led efforts, despite good intentions, had failed to address core issues.
The government's ProjectGigabit, launched as a £5bn fund to support Gigabit connectivity rollout in areas considered commercially unviable, was deemed "unrealistic" in its ambitions, which have "fallen significantly" since the initial pledge in 2019. The Fabian Society report found that the "taxpayer's substantial investment will only connect an additional 5% of premises by 2025", reflecting what it called an underestimation of the challenges of broadband deployments on behalf of the government.
Regional efforts, such as the 100%Digital Leeds programme and digital exclusion taskforces in Greater London and Greater Manchester, also fall short — largely thanks to poor funding structures and challenges in coordinating efforts.
The Fabian Society report also gave a scathing review of Labour's short-lived proposal to offer free, nationalised, ultrafast broadband, announced as a manifesto pledge at the 2019 election. The idea, which was deemed "out of touch with reality", failed to target the actual barriers to digital inclusion and would have cost upwards of £3.5bn annually after a one-off £40bn+ investment, according to independent estimates (BTwatch, #308).

Joseph Purnell is a Staff Reporter for TelcoTitans, contributing telecoms news analysis since 2019 as part of the TelcoTitans Editorial team.