Operator added to Health Tech Alliance and The Kings Fund as part of effort to expand in the industry through collaboration.
Health a sector of interest to CEO Jansen amid BT Enterprise resurgence.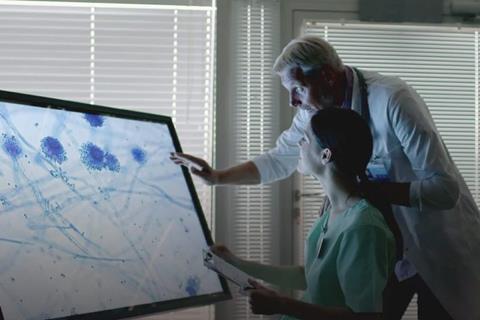 BT formally joined the Health Tech Alliance, reiterating its ambition to build solutions for the healthcare sector in collaboration with private and public sector peers.
The operator joined the health technology coalition earlier this month to enable cooperation between industry peers and the National Health Service as they work to identify "opportunities for health-tech innovation".
The operator expects membership in the Alliance to act as an avenue to provide "technologies, devices, and diagnostics" services to the NHS.
It is the second industry body BT has joined in recent weeks, having joined The Kings Fund — a health and social care think tank — in early-December to "connect, collaborate, and contribute" to the charity's insight and expertise programme.
Sultan Mahmud, Director of Healthcare at BT Enterprise, said the partnerships add necessary momentum to health sector digitalisation programmes, particularly in a time of mounting strain on the UK's NHS.
" Healthcare delivery is increasingly complex with unprecedented pressures across all segments which need to be optimised. One way to address this is to develop thriving digital ecosystems with technology companies, NHS and patients working collaboratively to address the problems of interoperability, scale and infrastructure. "

Mahmud.
The two announcements taken together act as a statement of intent from the Group as it seeks to establish itself at the centre of the UK's health-tech industry. BT Chief Executive Philip Jansen has spoken at length to the same effect over the past year, underlining the health sector as a key area of growth, with particular emphasis on the opportunities within for the BT Enterprise division.
As part of the drive, Mahmud was named Director of Healthcare in early-2021. He was brought in from the NHS in May to "remedy some of the familiar challenges the NHS estate has with interconnectivity", he said at the time. His appointment capped a number of other health-related changes within BT Enterprise at the beginning of the year.
BT Enterprise does not split out its revenue from the healthcare sector, but puts it under the diverse umbrella of Technology Life Sciences, and Business Services. The grouping saw a substantial uptick in revenue last quarter (to end-September 2021 — Q2 FY21–22).
BT Enterprise revenue by industry
Q2 FY20–21
Q2 FY21–22
Change
Proportion of divisional revenue
Source: BT.

Banking and Financial Services

£308m

£263m

-14.6%

30.3%

Resources, Manufacturing and Logistics

£284m

£241m

-15.1%

27.7%

Technology, Life Sciences and Business Services

£244m

£319m

30.7%

36.7%

Regional Enterprise

£90m

£46m

-48.9%

5.3%

Total

£926m

£869m

-6.2%

100%

Joseph Purnell is a Staff Reporter for TelcoTitans, contributing telecoms news analysis since 2019 as part of the TelcoTitans Editorial team.