BT Group launched an Internet of Things (IoT)‑based smart cycling trial at its Adastral Park technology campus in Ipswich, UK.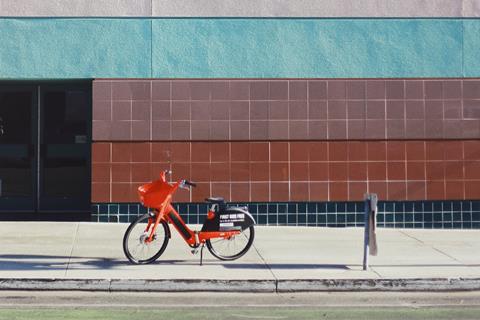 The twelve‑month pilot, involving 200 participants from the local area, is using connected bike lights from Northern Irish startup See.Sense, which was named as the winner of the BT Infinity Awards in 2016 for its Icon solution (BTwatch, #276). Icon is a connected bike light designed to keep cyclists safer on the roads using sensors to record data on variables such as routes, light levels, traffic hotspots, and road surface quality to identify congestion, accident black spots, and potholes, and can be used by city planners to create better infrastructure for cyclists.
The smart lights send information to BT's IoT Data Hub, enabling it to combine the anonymised trial data with other factors such as weather, and uses advanced sensor technology to monitor its environment, reacting by flashing brighter and faster in riskier situations. It also pairs with a smartphone app that provides additional connected features for cyclists including crash detection and theft alerts.
BT noted that the trial will enable it to improve cycling conditions around the 100‑acre Adastral Park, and its data will be used by Suffolk County Council to assess opportunities to improve cycling facilities in the area. BT added that it was running similar pilots in Antwerp, Dublin, and Manchester, and highlighted the potential to extend the solution to other parts of the UK.