XPS Pensions Group will support BT's established in-house team.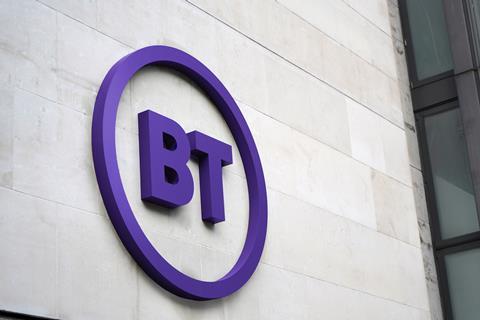 BT Group appointed a new pensions adviser to confer on "actuarial and investment matters" and the ongoing evolution of BT's long-term pension strategy.
XPS Pensions Group will collaborate with BT's established in-house team, which currently supports more than 280,000 members.
BT said it wants to "completely reshape" the way in which it works with advisors, and believes XPS will add "significant scale and depth of support" to its Pension Scheme (BTPS).
The move follows BTPS's sale of its remaining holding in Hermes Fund Managers, the investment business that manages BTPS's assets (BTwatch, #327).
" We believe that this structure may become the new normal way of working with in-house teams that look after large pension schemes. "

Wayne Segers, Partner, XPS Pensions
BT's pension deficit was not alluded to in the announcement, but it appears likely that XPS will play a significant role in tackling this long-standing BT challenge.
In May, BTPS agreed to a triennial pension valuation, which found that funding deficit reduction measures were largely on track despite a sizable gap between its pension obligations and the resources set aside to fund them. As of 30 June 2020, the funding deficit stood at £7.98bn, down 29.38% from £11.3bn three years prior. Simon Lowth, CFO at BT Group, laid out a target to strike off the funding deficit entirely by 2030. This requires BT Group to make deficit contributions of £700m in 2021 and 2022, and £907m per annum through to 2030, with part of the arrangement secured against mobile arm EE.
Funding position progresses
Publishing its 2021 Annual Report in early-November 2021, the £57bn BTPS said it anticipates its funding position will improve as a result of sponsor contributions and higher-than-expected returns on growth assets.
Since its June 2020 valuation, BT stated it had made further "good progress", with its funding deficit improving by £3.4bn. This reportedly leaves the overall deficit on a technical provision basis at about £4.6bn.
BT cited its deficit contributions — which include an asset-backed funding arrangement of £1.66bn — as one of the primary factors behind this reduction.
According to the scheme, its equity-like assets returned 14% over the past year, which exceeded its expectations by 9.8%. Since 2018, equity-like asset return was 7.2% per annum — 2.6 percentage per annum ahead of projections.