Calor and EDF Energy named as third‑party customers for Final Mile service.
Pelipod revenue has been rising, but so have losses.
CJ Retail Solutions was awarded the locker installation contract.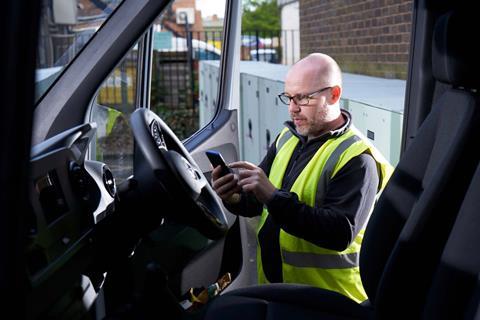 BT has been quietly ramping up the Final Mile‑branded storage offering that morphed out of its 2016 acquisition of Pelipod, although the smart locker specialist has not yet provided significant return to BT, at least in terms of external revenue, and was still posting a loss in the year to 31 March 2021 (FY20–21).
According to a BT spokesperson, BT Final Mile, a "product and service of Pelipod", now operates in excess of 4,000 lockers across more than 1,800 locations. "We engage in marketing activity including active social media pages and a regular presence at key trade shows", the spokesperson noted.
The number of lockers has therefore grown significantly from the 1,500 cited in a June 2019 marketing brochure. BT Final Mile indicated at the time that a total of 5,000 sites were in the pipeline.
It also appears that CJ Retail Solutions, part of the Langford Services Group, has an ongoing contract with BT to install the Final Mile lockers. On its website, the retail marketing solutions specialist said it had installed 2,200 lockers at BT hubs around the UK within the first six months of the contract, although a specific timeline was not provided.
Loss‑making box‑maker
BT initially acquired Pelipod as an internal logistics enabler that enabled BT engineers to stash equipment closer to worksites. The Final Mile network that grew out of this acquisition has since been opened up to third parties, although so far only liquefied petroleum gas supplier Calor and EDF Energy appear to have been named as customers. The business is based on selling access to secure, machine‑to-machine communications-enabled mailboxes around the UK (BTwatch, #279, #283, and #314).
Now part of procurement department BT Sourced — which sits centrally in BT under the direction of Chief Procurement Officer Cyril Pourrat — Pelipod remains loss‑making. The vendor is reliant on funding from BT and losses have risen to £2.7m in FY20–21. Pelipod's Annual Report reveals that administrative expenses have been creeping up, while tax credits on the loss were also lower in the most recent financial year.
It reported revenue of close to £4m in FY20–21. That was up from just over £3.6m in the prior year, and more than double the revenue reported for FY18–19.
BT said neither its "final‑mile" supply chain operations nor Pelipod were included in the outsourcing agreement that was recently signed with GXO Logistics. The ten‑year deal will see GXO take over BT's "core" warehouse and transport capabilities, moving stock around the UK to support the Group's mobile and fixed‑network builds (BTwatch, #332).

Anne Morris is a freelance journalist, editor and translator. She has been working as a reporter and news analyst for TelcoTitans since 2016.