Howard Watson is eyeing up broadcasters' distribution spend to help fund network investment as TV goes digital.
Changes in net neutrality laws needed, but scheduling and multicast also seen as solutions to traffic increase.
Linear switch-off not expected before 2030.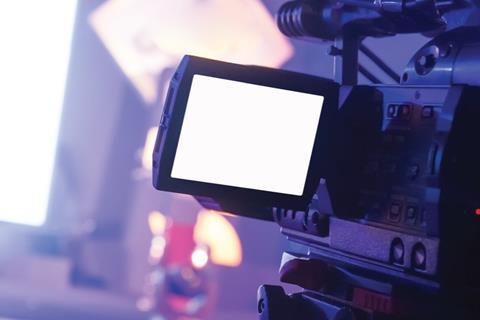 The migration of broadcast TV to digital will bring the "next era of significant growth" in network usage, with revenue opportunities to come, claimed BT Chief Technology Officer Howard Watson.
"The key question is ensuring that we have techniques for managing that efficiently", he added, speaking at BT Networks' Business Briefing earlier this week.
He said BT was conducting research around converting unicast streams to multicast, particularly for live television. "That would significantly lower the burden on the core network", Watson said.
Inevitably, Watson turned to discussions around net neutrality rules to support his call for broadcaster-funded infrastructure, underlining the need for a regulatory framework that "evolves" alongside technology. He estimated that UK broadcast distribution currently costs approximately £500m per annum. The savings made from an all-IP shift must fund "some" of BT's network infrastructure investments, Watson said, adding that BT "clearly" needs to invest in supporting all-IP broadcasting.
Data demand still soaring as efficiency gains fade
BT Networks expects to reduce the cost of adding capacity to its network over the next four years, continuing a twelve‑year trend of declines. Between 2021 and 2026, it anticipates a one‑third reduction in the incremental cost of delivering core network capacity on a cost‑per‑Mbps basis, according to the division's Chief Financial Officer Emily Clark.
Looking back to BT Technology's 2019 Business Briefing, however, there is a suggestion that efficiency gains are slowing. The cost of incremental data adds for the core network was roughly halved between 2012 and 2016, with expectations it would halve again by 2021.
The demand for data is also continuing to increase exponentially, with rising rates of traffic anticipated over 2021–26. Details of the levels of traffic, and the extent of the effect of exponential growth, were not provided at Networks' Business Briefing. It may, though, be worth considering that at the 2019 briefing it was suggested that exponential growth of data traffic on the fixed infrastructure would see the total roughly treble between 2021 and 2024, underlining the extent of investment that lies ahead of the division to maintain its infrastructure.
Scheduling for success
Beyond alternative funding to grow the network, Watson described the perceived benefits of network scheduling to ensure resilience under increasing traffic.
"There is a lot of mileage in how you schedule things on the network", he said. For example, Neil McRae, Chief Networks Architect, led an effort to convince the publishers of video game franchises Call of Duty and Fortnite to avoid simultaneously launching major software updates during COVID (BTwatch, #320).
"We're confident that we can consume a shift from digital terrestrial TV to all-IP-based TV, and we're putting a lot of thinking into how we would do that."

Watson.
He dismissed the prospect of a linear TV 'switch-off' in the current decade, estimating an "actual switch-off" to come in the early 2030s. "It's important we start planning for it though", he added. "We're in active discussions right now with the main broadcasters".
Greg McCall, Managing Director for Service Platforms, gave some evidence to support Watson's claims of BT's capacity to cope with significant network demand growth. He pitched BT's fixed network connectivity infrastructure (which has 99.6% population coverage at 10Mbps) against linear TV networks (98.5%), digital radio (97.3%), and mobile network coverage across the UK's four operators (99%). "We're very well placed, as broadcast moves to IP, to deliver those services as well".
BT network traffic, FY19–22
FY19–20
FY20–21
FY21–22
Change
Source: BT.

Mobile traffic (at peak)

0.5Tbps

0.8Tbps

1Tbps

+100%

Fixed broadband traffic (at peak)

18Tbps

23Tbps

25Tbps

+39%

Mobile:fixed ratio

1:36

1:29

1:25

Joseph Purnell is a Staff Reporter for TelcoTitans, contributing telecoms news analysis since 2019 as part of the TelcoTitans Editorial team.