CWU ups the ante in the Count Me In campaign as employees back what could be the first national strike at BT in decades.
New Birmingham office to be first regional hub in Better Workspace programme, but the pandemic is complicating other office searches.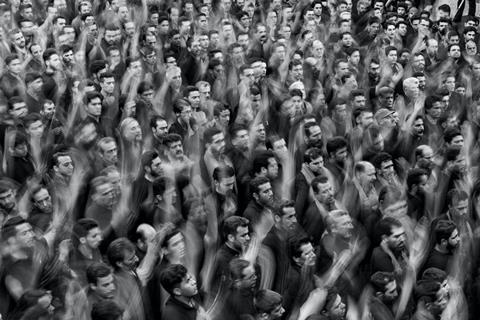 The threat of industrial action at BT Group took on more tangible form following the result of a three-week national consultative ballot among members of the Communications Workers Union (CWU) employed across BT, EE, and Openreach.
The CWU said the majority of its members employed by the Group voted in favour of taking action "in defence of job security and hard-won terms and conditions".
The CWU said more than 74% of its 45,000 members across the BT Group participated in the ballot, of which 97.9% said they were prepared to go on strike if deemed necessary. The union hailed the poll as "undoubtedly, the most important vote involving the CWU's entire BTGroup membership since the 1987 national strike".
"If replicated in a statutory ballot, the overwhelming 'yes' vote they have delivered would comfortably pass the onerous legal thresholds that need to be met", the CWU said.
The union said its members have now "fired a very clear warning shot" for BT management, and called for an end to "vicious" redundancy programmes and site closures as well as "attacks" to terms and conditions. The CWU is now seeking an urgent meeting with BT management in an attempt to resolve the dispute.
As reported by Personnel Today, BT  Group management said it takes the result of the consultative ballot "seriously", and acknowledged the problems caused by organisational change, while also stressing that it is "consulting with unions at every step along the way". The Group reiterated its strategy of reducing headcount through natural attrition and retraining existing staff for new roles, although the prospect of compulsory redundancies was not ruled out.
"Once complete, we will have a much simpler operating model with fewer people and we'll be better able to serve our customers. For the most part, we will not fill roles as and when they become vacant, and we will prioritise providing retraining and reskilling, learning, and redeployment opportunities where we can. Our colleagues told us the ability to volunteer to leave BT is important to them, so we have reaffirmed our commitment to use our voluntary paid leaver arrangements to minimise the need for [compulsory] redundancy."

BT.
Meanwhile, Prospect, which represents managers at BT, also launched a ballot on 8 December 2020 on proposals by BT to cut redundancy pay for its workers. Prospect said BT "is seeking to implement new severance terms that would see redundancy payments halve from two years to one year, from 1June2021", and is recommending that its members vote to reject the changes.
Growing discontent
The consultative ballot was kicked off on 5 November 2020, as part of the wider CountMeIn campaign launched by the CWU in July 2020 to combat perceived moves by Group management to push through a programme of job cuts and a downgrade of its members' employment terms and conditions (BTwatch, #317).
While voting was underway during November 2020, the CWU continued to attack BT over what it described as a "belligerent management approach that has become endemic across the business".
BT is looking to cut headcount as part of its transformation programme announced in 2018, with a goal of reducing the total by 13,000 within five years (BTwatch, #296). Over the course of this programme, the CWU has accused BT of adopting an "aggressive new management approach" that involves "needless" compulsory redundancies accompanied by a worsening of severance terms.
Spaced out
BT's Better Workplace programme, which is seeing the Group's office estate streamlined into a smaller number of upgraded office facilities, has also met local resistance because of the associated steps to reduce headcount and encourage relocation (BTwatch, #314, #315, and passim). The Group has continued to progress the programme, which is expected to be completed in 2024:
In December 2020, it said the first of the planned 30 regional hubs will be opened at the 17-storey ThreeSnowhill building in Birmingham in early-2021, and will eventually accommodate more than 3,000 staff.
BT plans to move into new offices in Bristol during early-2022. When completed, the Assembly Bristol building will have capacity for 2,000 employees. In the meantime, BT has agreed an interim deal with flexible office space provider The Instant Group to use 33,000 sq ft over three years.
Four New Bailey, which is being developed by English Cities Fund, will be the new Manchester hub for about 2,000 employees. Real estate consultancy JLL said BT plans to move staff into the building from late-2023 and will occupy 175,000 sq ft of office space on a 20-year lease.
Progress in the refurbishment of its contact centre in Doncaster, due for completion in early-2021 was also highlighted recently which will reportedly enable it to house an additional 400 members of staff while managing social distancing in line with COVID-19 protocols.
Other locations look set to include Bangor, Belfast, Bristol, Cardiff, Doncaster, Dundee, Edinburgh, Glasgow, Ipswich, Liverpool, London, and Sheffield. However, Place North West reported that BT put its searches for new office space in Liverpool and Sheffield on hold because of market uncertainty caused by the COVID-19 pandemic. The Instant Group said it is providing nearly 40,000 sq ft of managed offices in Liverpool for BT over four years.