Business blighted by falling-out between BT and its local public sector partners to be wound up.
Another marker of troubled public-private partnership approach to council contracts confined to past.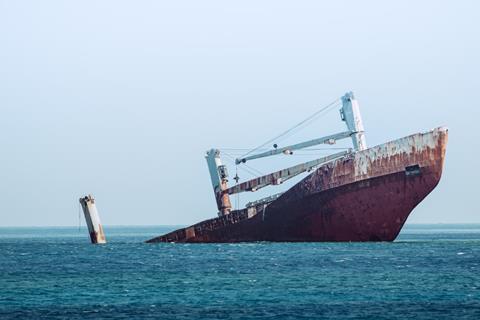 BT Cornwall, the business behind the telco's ill-fated venture into outsourced services in the county, is to be quietly wound up less than eight years since its incorporation.
Accountancy BDO has been appointed to liquidate the business, according to a recent Companies House filing — drawing a line under an acrimonious relationship between the operator and the local public sector partners it signed up in the early part of the last decade.
A voluntary winding-up resolution was passed at a late-November 2020, virtual General Meeting.
Going west
BT Cornwall was originally set up in 2013, to manage what was intended to be a ten-year, £160m (€178m) ICT services engagement between the then-BT Global Services division, Cornwall Council, Cornwall Partnership NHS Foundation Trust, and now-defunct community care organisation Peninsula Community Health (BTwatch, #238).
However, it was dogged by problems from the start and ended up being shuttered in January 2016, after BT lost a High Court battle to prevent the termination of its contract with the providers (BTwatch, #269, #273, and #275).
BT was deemed to have failed to deliver services to the required standard, justifying Cornwall Council's decision to shut the relationship down — but particular focus was also placed by the presiding judge on weaknesses in the tie-up's legal foundations, including the agreement's wording and length, governance measures, and key performance indicator design.
The Council had earlier claimed the partnership had missed more than a third of its targets, including key metrics on job creation and savings.
Following the dispute, most of BT Cornwall's staff — around 280 — were transferred back to their original employers, but the business remained operational, helping service a separate ICT contract with Devon and Cornwall Police, secured in 2015. Management of this engagement was assumed by BT itself in 2018, leaving BT Cornwall largely inactive.
Taking the PPP
The Cornish partnership is one of a number of local government outsourcing relationships that went badly awry for BT in the early-2010s, including joint ventures with Lancashire County Council and Liverpool City Council (BTwatch, #249, #252, #256, #296, and #315).
The demise of these once-fashionable public-private partnerships contributed to a period of disarray in the UK arm of the Global Services division, which saw a local management overhaul in 2015, followed by the absorption of government work into a new UK-focused BT Business and Public Sector division (now BT Enterprise).

Richard Agnew is Group Editor at TelcoTitans.