Data & AI Solutions business searches for revenue gold in BT Group's data hills.
BT researchers tap data for better customer experience, while Openreach data scientists reduce cost of fibre rollout.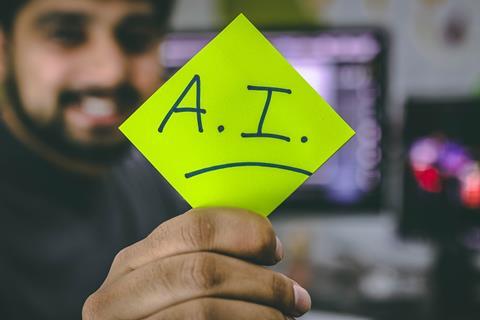 BT has been quietly building up a dedicated Data & AI Solutions function this year in a sign of momentum behind efforts to tap the Group's vast stores of data and apply artificial intelligence (AI) to develop commercial offerings, improve customer experience, and increase its own operational efficiency.
Data & AI Solutions falls within BT's central Strategy & Transformation corporate unit, which is led by Chief Strategy & Transformation Officer Mike Sherman, who is spearheading digital initiatives that embrace AI as part of his broader Simplify transformation agenda (BTwatch, #292, #306, and #313). With Data & AI Solutions, BT appears to be broadening the scope of data science and AI programmes to include developing new services, as well as driving efficiency and improving engagement with customers.
The business unit was created in 2018 to bring together disparate work from BT Enterprise and EE. Having a centralised unit also allows BT to take a more co-ordinated approach to data privacy and data security at Group level, according to a BT spokesman.
BT is still building its team for Data & AI Solutions, which currently has 30 people. The business is led by Adrian Joseph, who joined BT in February 2020 as Managing Director of Data & AI Solutions, after three years at Ernst & Young as Head of AI for UK Financial Services, and previously, ten years at Google. Since then, BT has hired at least six people to fill roles in the business, including project manager, programme director, and commercial director, according to LinkedIn profiles.
BT is currently recruiting to fill two more positions in Data & AI Solutions: business manager and technical project manager, data.
One of the job ads describes the Data & AI Solutions team as having "big growth ambitions centred on building innovative, customer-centric propositions that are underpinned by data".
" This is an exciting and diverse business unit, full of talented people with an entrepreneurial attitude. We're doing something new within BT, with the significant digital, data, and brand strengths of BT to draw on. "

BT.
In a LinkedIn job posting for an artificial intelligence director, which closed in August 2020, the "mission" of the business is described as to "radically and safely unlock the external value of data and AI assets across the BT Group, by ideating, incubating, and industrialising new data and AI led propositions".
" [Data & AI Solutions] will deliver net new revenue streams built on foundations of having group wide consolidated data assets and technology platforms, and by working closely with our main R&D centre at Adastral Park and with [third] party technology, academic and other partners. "

BT.
BT appears to have big commercial plans for its data assets across the BT and EE brands. An example of some of the work the business will do is a project with engineering consultancy Atkins that uses anonymised mobile network data to learn traffic flows and ease congestion in the north of England.
Wielding algorithms to thwart nuisance calls
Although there appears a surge in enthusiasm for analytics, BT has history in the field, and has long used its data smarts to improve customer experience. BT researchers, for example, developed an algorithm to identify patterns in call records that indicate illegal nuisance calls, which are sometimes fraudulent. The algorithm underpins BT's Call Protect service, which launched nearly four years ago (BTwatch, #283).
"We're taking two billion call records and looking across them for these patterns of nuisance calls. We can see clear signatures that we can tag", said Jason Perkins, Head of Data Analytics & Architecture at BT, speaking at the In:Confidence Digital virtual conference, organised by FT Live, in May 2020. He said that BT diverts and protects customers from 25 million unwanted calls a week.
Although Call Protect might now be considered a venerable digital service, Perkins added that BT continually revises the algorithm to detect new patterns because bad actors are always trying to new ways to get nuisance calls through.
Data scientists at Openreach achieve lower costs and faster fibre rollout
Openreach recruited a team of data scientists in January 2019 as part of an efficiency drive to deliver better service, broader fibre coverage, and faster fibre rollout. Working closely with Openreach engineers and studying huge amounts of data, the team developed in three months a machine learning (ML) algorithm called "Network Enhanced Analytics" (NEA), which predicts the number of engineers needed for a job, and removes wasteful activities such as unnecessary "pre-visits".
Openreach typically sent two engineers to each job, not always knowing what conditions they would find when they arrived. NEA predicts what will be required for each job and which tasks need only one engineer, which effectively cuts Openreach's labour costs in half for those orders.
Openreach says NEA has saved 12,500 truck rolls between April 2019 and January 2020, which equates to 3,500 "man days", and more savings have been achieved since then. Openreach saved 1.5 million minutes of engineers' time, which is 40 minutes per order. Openreach says it has achieved nearly £2m in cost savings as a result and it is applying for a patent for NEA.
Along with NEA, the data team also built a streamlined customer relationship management (CRM) system for the service desk, called Heads-Up Display (HUD), that consolidated 27 different CRM systems. The data in these systems was not timely and inconsistent across various platforms, which led to errors, wasted engineer time, and higher call volumes from customers. HUD makes service desk staff jobs easier and improves accuracy with a simple, intuitive display.

Michelle Donegan is an experienced telecoms writer and has been contributing as a reporter and news analyst for TelcoTitans since July 2020.