BT adopts Open Caching edge solution from Cisco, Qwilt, and Digital Alpha, claiming first 5G MEC capability in UK.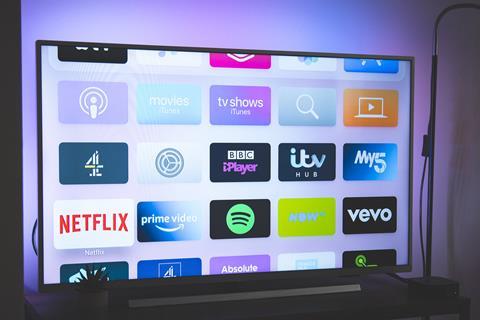 BT is the first operator to adopt a new Open Caching edge content delivery service developed by Cisco Systems, Digital Alpha, and Qwilt in a move to improve the quality of its video streaming services. The operator claims the service gives it the "first 5G multi-access edge computing (MEC) capability" in the UK.
Offered on an "as-a-service" basis, the solution enables operators to distribute content delivery network (CDN) capabilities across the network edge and closer to users. This is said to improve streaming video service quality, give operators more control over content delivery, and reduce the cost of delivering content.
The joint solution comprises Cisco's edge compute and networking infrastructure, Qwilt's content delivery platform based on Open Caching, and funding from Digital Alpha, a Cisco-affiliated investment firm.
Open Caching is an open architecture developed by the Streaming Video Alliance that provides a platform that coordinates distributed CDN resources deployed across operator edge networks to create a global CDN with open application programming interfaces for content providers.
McRae is content it delivers
Neil McRae, Chief Architect & Managing Director for Architecture & Technology at BT, stressed that video streaming is more important than ever for its customers in the current COVID-19 crisis and that it wants to ensure they have the best experience. "With record levels of streaming, we needed to disrupt the status quo", he said.
Speaking at the video news conference, McRae said the edge solution not only gives BT more control over the quality and cost of content delivery, it will also make its network more attractive to content providers. "We can say to the content players, 'don't worry, we've got this'. Content owners are so particular about their content; they want a great experience and actually are willing to pay for it as well", he said.
From a supplier perspective, the deployment adds a new dimension to Cisco's partnership with BT (BTwatch, #296 and #311–#313).
The move also gives BT a head start with MEC, according to McRae (BTwatch, #311 and #313). "This really is one of the first proper full edge MEC deployments in the UK", he said.
[Further reference: Cisco, Qwilt and Digital Alpha define the future of content delivery with new open caching solution for service providers — Cisco Systems, 8 October 2020; Cisco, Qwilt and Digital Alpha define the future of content delivery — Cisco Systems/YouTube, 8 October 2020.]