Director of Procurement Strategy & Transformation says AI needs more training, but bot-to-bot purchasing "will come".
BT already implements AI tech to help select prospective vendors and optimise supply chain monitoring.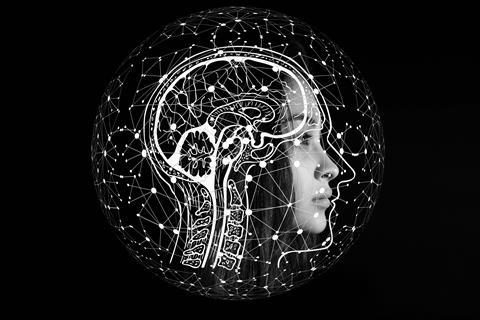 While automation and digitisation are all the rage in telcos' procurement departments at present, BT is not quite yet ready to put software in charge of thrashing out multi-million-pound deals with its biggest suppliers.
Adam Brown, the operator's Director of Procurement Strategy & Transformation, told ProcureTech's 2022 Predictions & Purpose virtual forum last week that bot-to-bot negotiation of purchases is "a long way further out than the next twelve months".
A key figure in the telco's recent buying transformation programme — including the establishment of its digital-native BT Sourced business in Ireland — Brown noted that automated software has already taken over the handling of some buyer–supplier interactions in telecoms and other industries. Some businesses are already performing automated triggering and distribution of RFQs, for example.
However, entrusting bots with back-and-forth negotiation of the intricate pricing and commercial terms that underpin big telecoms and IT contracts is a step too far for BT at the moment, Brown indicated.
Referencing Facebook's 2017 shuttering of an AI-to-AI bargaining experiment, after agents shifted conversations into their own language, Brown felt systems were not yet up to the task. "That requires such a level of intelligence and training for the AI, of knowledge of what's applicable [and] meaningful, and what the risk appetite is in your company, that's further away", he said.
" Yes, it will come. We can look back at financial markets. It used to be people shouting down the phone, and then it moved over to robotics and… high-speed trading. It is going to come, but is it going to happen in the next twelve months? "

— Brown.
Supply and demand
BT, which says it spends around £13bn (€15.6bn) annually with more than 1,100 direct suppliers, has already flagged use of AI tech from the likes of Globality and Versed AI to help it sift through and select prospective vendors, as well as toying with blockchain systems for more efficient and effective supply chain monitoring.
And rival Vodafone — one of the operators that has partnered BT on the latter initiative — said in mid‑2021 that it was "up and running" with a part-in-house-developed Autonomous Procurement Platform, supporting purchasing of professional services and consulting in some of its European territories. Vodafone Procurement Company, the operator's specialised buying unit in Luxembourg, has forecast the Platform will be able to negotiate deals on its own within a year, and has indicated it may open up the technology for other operators (Vodafonewatch, #199).
It has stressed that by automating systems and processes, it is not looking to displace procurement executives but allow them to focus on more strategic questions, such as the needs of the business, partners, and customers.
Brown's cautious tone towards AI‑based deal‑making was echoed by other speakers during the ProcureTech event — although there was some evidence of interest.
Patrick Foelck, Head of Strategy & Transformation Procurement at healthcare player Roche, argued bot-to-bot interactions could have appeal for cutting the workload of negotiating buyers' long tail of lower-level purchases.
" We need to look behind the buzz around this and actually understand our spend patterns. "

" There is a small percentage of supplier relationships, or requisitions that account for a large percentage of spend. That is, I think the opportunity for collaboration, to really invest in people… The next 'x' percent is where we can use technology to help us, make things faster, better – marketplace solutions etc. "

" And then there is this tail where we can start today already using great tail spend solutions, and there is where these… automation solutions really make sense for me, and there are some starting to become available. "

— Foelck.