Group pushing for startup ecosystem based on broad-sweeping open innovation partnership with Warwick Uni.
5G to be expediated to Leamington Spa and wider network, with opportunities for gaming cluster highlighted.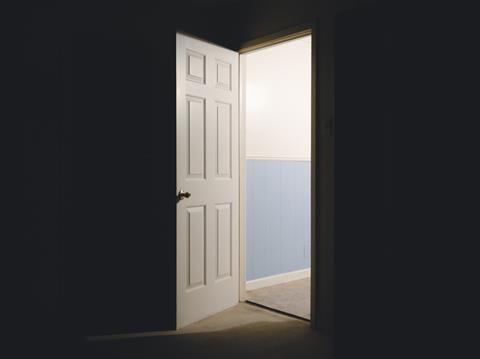 BT Group made use of a series of webinars to signal its intention to gestate an extensive startup ecosystem at Warwick University and the surrounding area, supported by BT's rollout of 5G.
Speaking at one of three streamed events hosted by the Warwick Innovation District (WID), Chief Technology & Information Officer at BT Enterprise Fotis Karonis said the network opens up opportunities in what he described as the "business-to-business-to-developer" space, facilitating the application of 5G by high-tech players — small and large — across disparate consumer and industry use-cases.
BT's "enterprise-grade 5G", Karonis continued, will thus serve as a region-wide "platform" for entrepreneurs and local business innovation.
The Group has signed a wide-ranging research and open innovation partnership with Warwick University and Warwickshire Country Council under the auspices of WID, which in turn is supported by the UK government-funded technology adopter accelerator West Midlands 5G (WM5G — BTwatch, #318). The webinars were ostensibly aimed at enticing local businesses and prospective entrepreneurs (including students) into the expanding WID support ecosystem (see table).
WID has been ramping up operations since partnering with BT. The university's Chief Innovation Officer David Plumb said it had launched three new innovation accelerators in 2020, focused on: Deep Tech, Creative Futures, and Health and Wellbeing. Creative Futures, for example, recently onboarded content creation startup Common Story (one of a ten-strong cohort — see table). The business flagged that it had relocated to Warwick from London, after being incentivised by the perks of the Warwick ecosystem (the newest of which is access to the "ultra-fast speeds" of BT-enabled 5G).
Plumb claimed that WID helped startups within its ecosystem raise approximately £45m of investment in 2020. He also said that, via engagement with WID, 500 businesses were able "start, scale, or pivot, or actually survive" the tumultuous year.
A variety of verticals
"Phase two" of BT's local 5G rollout will extend coverage from the university's 'connected-campus' to across WID research testbeds, on- and off-campus (although details are still vague on a completion date). BT executives placed emphasis on how the alliance will work to "spur" and inspire innovation in the "hospital-to-the-patient" (HTTP— e-health) space and across transport, smart manufacturing, and vehicle-to-vehicle Industry 4.0 verticals via collaboration with the Warwick Manufacturing Group (WMG) and its own startup ecosystem.
Service Technology Director at BT Enterprise Lucy Baker gave a strong indication that the Group will use insights derived from its existing partnership with WM5G and University Hospitals Birmingham — which jointly launched a testbed, enabling the Group to create and develop an extensive 'connected-ambulance' and HTTP-focused "digital-first" emergency response solution portfolio (BTwatch, #313 and #305) — to further its innovation-based relationship with hospital authorities in Warwickshire.
BT will collaborate with the university's School of Engineering to test medical use-cases for 5G such as remote diagnosis technology (BTwatch, #318). A key objective, according to Plumb, is to "spin-out (and thus commercialise) research from the university" with BT across the region (and eventually even nationwide).
The Warwickshire ecosystem is known for its collaboration with Leamington Spa's 'Silicon Spa' gaming development and digital media cluster, purportedly home to 15% of the UK's leading game developers. Tim Rawling, Principal Technology Partner at BT Consumer's CTIO, suggested the telco will work with partners to develop its product portfolio in the gaming and e-sports segments.
Alex Harvey — Chief Executive and Co-Founder of RiVR, one of the 'Silicon Spa' cluster companies — gave a nod to the potential for a future tie-up with the telco, premised on trialling and developing its capabilities "outside" using "5G devices", including around slicing. RiVR is based in Southam, just outside Leamington Spa, and provides a host of augmented- and virtual reality-based immersive remote training, teaching, and entertainment viewing and interactive experiences through Photogrammetry Environment Scanning technology.
Warwick Innovation District: an overview

Source: Warwick Innovation District.
Chief Innovation Officer
David Plumb
Key partners (named)

BT
NatWest
Make Good Grow
Warwick University (lead)
Warwickshire Country Council

Core focus areas (apparent)

Autonomous mobility
Gaming, e-sports, digital media
E-health

WID incubation hubs (listed)

Creative Futures Accelerator: six- to twelve-month mentorship programme for Warwick graduate-led digital media startups. Announced its first cohort in December 2020, and is supported by "500 innovators" linked to WID. Operations are based in Leamington Spa, with BT namechecked as a launch partner. Five of the ten participants have been named, comprising: Blunt and Brave, Common Story, Creative Leamington, Icycle, and Open A cappella.
Deep Tech: "ICURe-inspired" six-week incubation programme open to local businesses, researchers, and university alumni and students. Based at the university's Junction facility, it provides office space, "bespoke" technical and business support, and accelerates path-to-market of disruptive tech. Plumb noted that this hub is "AI, data science"-driven.
WMG Accelerator: led by the university's WMG alongside a breadth of industry partners. Particular focus on 'mission-critical' 5G use-cases, including healthcare and manufacturing verticals. WMG also powers the Health and Wellbeing incubator, via its links to the Warwick Medical School and National Health Service). Helps scale, remodel, and pivot early-stage businesses, and offers networking opportunities and testbeds for product development, with a go-to-market focus. Falls under the umbrella of the High Value Manufacturing catapult, funded by Innovate UK. Also worth noting is that BT's 5G network has already supported connected autonomous mobility demonstrations with WMG (BTwatch, #318).

Sam Patterson is a Staff Reporter for TelcoTitans, contributing telecoms news analysis since September 2020 as part of the TelcoTitans Editorial team.