Inaugural DCMS 5G funding established testbeds across the UK: hubs for future 5G‑enabled innovation.
£200m funding pledged by 2022.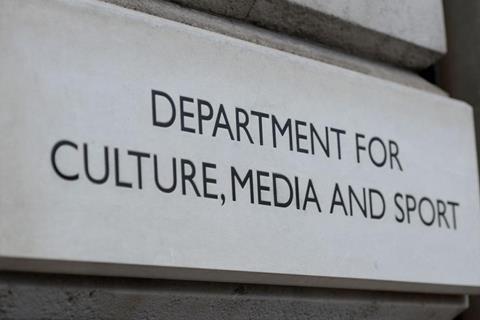 The UK government's Department for Digital, Culture, Media & Sport (DCMS) funded an initial 5G Testbeds and Trials programme in 2018, under which innovation hubs were established. Given the regional nature of these testbeds, mobile network operator (MNO) engagement appears low, with local challenger operators picking up the slack. The £200m funding, running to 2022, has so far been granted across three further calls beyond the foundational Testbeds and Trials:
Rural Connected Communities, which targets geographic areas underserved by MNOs and so, by default, aligns with smaller local operators.
Industrial 5G, which aims to demonstrate use‑cases around automation, logistics, and manufacturing.
5G Create, a call for use‑cases across a number of verticals.
5G Testbeds and Trials

Project

Focus

Telco participation

Key participants

(lead in bold)

Funding *

Note: * Figure listed is that received from the DCMS, but projects may have received additional funding from partners, local government, and private sector.

Sources: TelcoTitans; UK government.

5G RuralFirst

March 2018–September 2019

Rural 5G testing programme using spectrum sharing.

Multiple offshoots.

–

5G Innovation Centre (University of Surrey — 5GIC)

Agri‑Epi Centre

Broadway Partners

Cisco Systems

Harper‑Adams University

Milkalyser

Parallel Wireless

Precision Decisions

University of Strathclyde

Zeetta Networks

£5.5m

5G Rural Integrated Testbed (5GRIT)

March 2018–September 2019

Large‑scale 5G rural testbed with a variety of use‑cases, including agritech, drones, and tourism.

–

Blue Bear

Broadway Partners

Cybermoor

Kingston University London

Lancaster University

Precision Decisions

Quickline Communications

£3.3m

5G Smart Tourism

March 2018–September 2019

Enhanced tourist experiences through augmented reality/virtual reality (AR/VR) and 360‑degree content streaming.

–

Aardman

BBC

Bristol Future Global

Digital Catapult

University of Bristol

West of England Combined Authority

Zeetta Networks

£5.2m

AutoAir

March 2018–March 2020

Hyper‑dense neutral host networks for small cells on the road‑ or track‑side. Creation of a connected autonomous vehicle (CAV) test centre and Millbrook Proving Ground (Telefónicawatch, #135).

O2 UK

Airspan Communications

Arm

McLaren Applied Technologies

Millbrook Proving Ground

Quortus

£5.2m

Liverpool 5G Testbed

March 2018–December 2019

Creation of a 5G test centre in Liverpool to promote health and social care.

–

Blu Wireless

Broadway Partners

Docobo

Liverpool John Moores University

National Health Service and social care organisations

Sensor City

University of Liverpool

£3.7m

Worcestershire 5G Consortium

March 2018 — March 2020

5G testbed in the West Midlands (BTwatch, #295 and #315, and Telefónicawatch, #136).

BT

O2 UK

5GIC

AWTG

QinetiQ

Worcester Bosch

Worcestershire Local Enterprise Partnership

Yamazaki Mazak

£7.2m

Total: £30m
Last updated November 2020.


Joseph Purnell is a Staff Reporter for TelcoTitans, contributing telecoms news analysis since 2019 as part of the TelcoTitans and Market Mettle Editorial team.
UK 5G innovation: projects, testbeds and trials
1

Currently reading

UK 5G innovation: 5G Testbeds and Trials

2

3

4

5

6

7