Future Ready office pilots taking place in UK, Czechia, and Hungary.
Nick Read outlines long‑term policy changes implemented in response to the pandemic, with norms changed to support a "hybrid" work future.
Distributed, regional model to promote diversity and inclusion.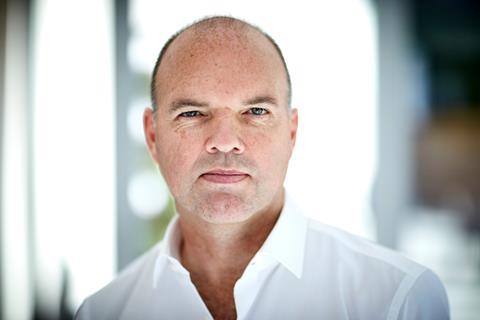 Vodafone Group Chief Executive Nick Read is looking to do away with "obsolete" offices, turning instead to a "hybrid" future.
In an article for The Times, Read used the upcoming anniversary of the UK's coronavirus lockdown to flag the Group's changing outlook on the optimum use of office space. Specifically, he said a floor at the operator's London, Paddington head office as well as offices in the Czech Republic and Hungary have been re‑worked to pilot new designs.
These so‑called 'Future Ready' offices, complete with what Read described as "advanced IT capabilities", were established to test the potential for longer‑term hybrid working. They focus on better use of space to encourage and support collaborative working among staff that are on‑premise, under the assumption that an increasing number of individual projects will be completed off‑premise, even after the pandemic comes to an end.
Vodafone's Future Ready initiative, first flagged in July 2020 by Group Chief Human Resources Officer Leanne Wood, has three strands: employee experience; investing in skills and talent, and broader digital transformation. In July, Wood hinted at an ambition to remove location as a role requirement "where we can", enabling employees to work on projects "across our markets". In his Times article, Read reflected Wood's sentiment by adding that a decentralised, "distributed" office model had its benefits, "with hub offices elsewhere in the country".
Other changes and initiatives flagged over the past year include:
Reduced meeting slot time from 30 minutes to 20, to provide space between virtual calls.
Artificial intelligence‑driven "personalised behavioural tips" to offer feedback to employees.
Various health programmes and wellbeing initiatives to enable productive, healthy remote‑working.
Expansion of the in‑house Skills Mobility app, part of the Group's effort to develop and re‑skill its existing talent.
The Spirit of Vodafone campaign, launched to champion in‑house shared beliefs, purpose, and strategy.
The changes set Vodafone up for a shift beyond those forced in response to the pandemic. The Netherlands' VodafoneZiggo office, Read noted, was the first to change its legal policy, ensuring that remote working stands on an equal footing with in‑office work going forward. There, as part of a "long‑term hybrid policy", employees are allowed to freely rotate between office‑and remote‑working (Vodafonewatch, #191).
As early as May 2020, Read had hinted that "behavioural changes" were coming in the aftermath of coronavirus (Vodafonewatch, #186). Then, he appeared animated at the prospect of a "blend" of home‑ and office‑working. This mirrors the outlook of arch‑rival Deutsche Telekom's CEO Timotheus Höttges, who has also discussed — and begun to implement in Hungary — a "hybrid office" structure (Deutsche Telekomwatch, #94). Philip Jansen, CEO at UK peer BT Group, looks to be more circumspect, however. The response to coronavirus from BT appears more focused on enabling remote‑working for enterprise clients, rather than working towards a long‑term hybrid model for the Group itself. He told The Financial Times in January that his workers are "tired and they're bored of the mode of operating, which is very one‑dimensional ad lacks the interaction of humans" (BTwatch, passim).
The efforts follow evidence that Vodafone employees have found efficiencies in the past year's forced remote‑working.
"First, unsurprisingly, our colleagues told us that they were positive about remote working because it ended the daily commute… Second, our data showed that productivity was not reduced by remote working; in many cases, it was enhanced."

— Read.
Broadly, independent research points to benefits of the hybrid working model, but notes it is not without drawbacks. Recent indicate that remote‑working can expose gender imbalances (with working mothers more likely to be interrupted than working fathers), and can take its toll on the mental health of employees, as well as disrupting efforts to foster a workplace culture. An August 2020 PwC survey showed that 86% of UK CEOs see a "long‑term shift towards remote collaboration", though an equivalent survey of US business leaders suggested that this will not lead to the end of the office as we know it, with hybrid models becoming the preference.

Joseph Purnell is a Staff Reporter for TelcoTitans, contributing telecoms news analysis since 2019 as part of the TelcoTitans Editorial team.