Signs of tech vendor challenges and frustration in converting sales.
Broader operator downturn exacerbating difficulties.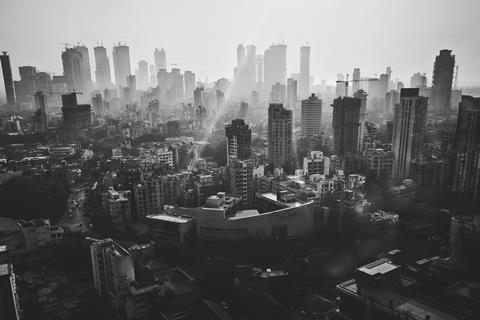 The twin-pressures of Vodafone Idea's (VfI) vast infrastructure integration programme and need for cash preservation looked to be filtering through – somewhat inevitably – to its supplier and partner ecosystem.
In mid-August 2019, Israeli network kit provider Ceragon Networks indicated that it was in a standoff with the joint venture (JV) over financial arrangements for backhaul infrastructure (perhaps pricing or payment terms), relating to the post-merger synergy extraction plan. Announcing its earnings for the quarter to 30 June 2019 (Q2 FY19), Ira Palti, the vendor's President and Chief Executive, said it was "still in discussions" with VfI over a deal on backhaul equipment, despite apparent preferred vendor status.
"We have not given up on finding a mutually satisfactory way to deal with the financial terms of their project. Although we aren't assuming new orders from Vodafone Idea in our forecasts, this remains as potential upside for next year [to 31 December 2020/FY20]."

– Palti.
Elsewhere, Mobile Streams – a UK-based mobile content player – cited VfI's integration as a dampener on business in a Trading Update to investors.
"Trading in India has been impacted by the consolidation of the mobile telecoms operators within the region. Furthermore, a number of Mobile Streams' partners have generated lower revenues during the year following the Vodafone-Idea merger. Vodafone and Idea remain as individual entities with regards to the Company's relationship with them. This development has prevented Mobile Streams from increasing its business with these parties."

– Mobile Streams.
Some have moved VfI through the funnel
VfI's integration programme is scheduled to conclude by March 2021, after being expedited in late-2018, as the JV's challenges mounted. The network-reshaping components of the programme include not only wide-scale removal of overlapping infrastructure, and 4G strengthening, but also related asset restructuring, including a pending demerger (and possible sale or part-sale) of VfI's fibre assets to a new subsidiary called Vodafone Towers, and the proposed merger of infrastructure JV Indus Towers with part-owner Bharti Infratel (Vodafonewatch, passim).
While Ceragon remains locked in talks with VfI, several vendors have publicised engagements on the operator's post-merger consolidation effort. Amdocs, Ericsson, HPE, IBM, and Nokia are among the technology partners to have highlighted deals with VfI over recent months, while Samsung has been mooted as a possible new network supplier (Vodafonewatch, #172-#174, #177, and #178).
Macro and regulatory pain too
The comments by Ceragon's Palti came as part of a wider – and somewhat gloomy – assessment of trends in India.
The spend overhang of the country's coming 5G auction (Vodafonewatch, #178 and passim), and disruption from capital restructuring and internal reorganisations by operators, were said by Palti to have translated into an "actual slowdown in activity that could persist into next year". Previously, in May 2019, the provider appears to have considered Indian spend drags a timing issue, indicating it was expecting a "batch of large orders" during Q2. Instead, Ceragon's Indian revenue fell by 17.4% in that quarter.
While flagging the lumpy and unpredictable nature of orders from India, Palti said Ceragon's revenue from the country dropped to just $18m (£14.6m/€16.3m) across H1 FY19, from $80m a year earlier, and that the current FY could ultimately see Indian turnover halve. The provider warned that its net income would drop, and miss targets, for FY19 as a whole.
"We believe we are getting our typical major share of the business from our customers in India… but we now see a risk that we are looking at a decline in revenue from India that could continue for several quarters."

– Palti.
On the flip side, Palti expressed confidence in eventual market recovery, citing the need to widen and strengthen 4G infrastructure, and uprate backhaul capability, to support 5G services.
Further, in August 2019 (i.e. after the period covered in the Q2 presentation), Ceragon issued a press release highlighting receipt of $19m worth of "follow-on orders" from unnamed "tier-one India operators", with most of the proceeds due to be recognised during Q3. Palti noted that "during the second half of 2019, we expect to receive additional orders that are part of the group of orders delayed versus our original expectations. All of the country's operators are preparing for the 5G spectrum auctions, which are planned for early next year, and we believe this may be affecting the purchasing process in addition to the other factors mentioned previously. As part of their efforts, we are working with our customers to differentiate their value offering on 5G networks by delivering outstanding customer experiences and increasing subscriber loyalty".