Vodacom aims to boost revenue by offering SwitchedONBenefits to businesses, supported by Australian partner Mobecom.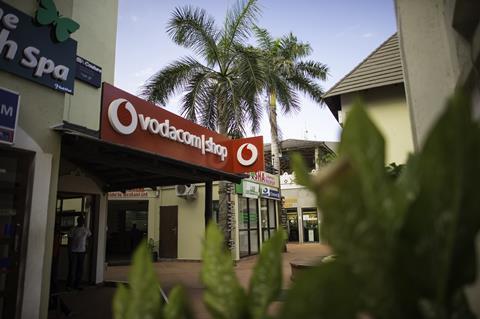 Vodacom South Africa expanded an agreement with Australia‑based mobile solutions specialist Mobecom in order to extend its SwitchedONBenefits rewards programme to merchants and other businesses.
According to Mobecom, Vodacom has agreed to develop a new "enterprise extension" for SwitchedONBenefits, allowing it to provide deals and offers to a bigger audience than before.
Mobecom explained that the new solution will be underpinned by its newly developed Mosaic enterprise engagement platform, and will enable partners to view deals and promotions via event‑driven microservice application programming interfaces.
Anthony Theunissen, Digital Executive at Vodacom, said the opportunity to access new features in the new Mosaic build "will become a fundamental part of [SwitchedONBenefits'] future growth strategy and we are expecting to drive substantial new revenue streams from its implementation".
Currently, SwitchedONBenefits is said to have approximately one million monthly paying subscribers and about four million 'freemium' subscribers. According to Mobecom, the new enterprise play for Vodacom "will result in a significant increase in the number of paying monthly subscribers" within the SwitchedONBenefits platform, "which in turn will result in a significant increase in the monthly [software‑as‑a‑service] revenues generated for Mobecom… and also allow for additional revenue streams".
Entering the third phase
It would appear that this latest expansion of the SwitchedONBenefits tie‑up represents the third phase of Vodacom's project with Mobecom.
Vodacom signed an initial three‑year agreement with Mobecom in late‑2017, whereby the first stage of the contract involved the customer engagement technology specialist developing and commercialising a white‑label voucher solution for the OpCo, bolstering an existing loyalty programme.
The new SwitchedONBenefits programme was launched for consumers in February 2018 (Vodafonewatch, #162). In June 2018, Mobecom announced that it had completed the first phase of the project and had firmed up a deal with VdSA to initiate the second phase, expanding its role in supporting SwitchedONBenefits (Vodafonewatch, #166).
At the time, Mobecom indicated that terms for phase three of the project were "expected to be formalised soon". It seems it has taken the solutions provider until now to be able to provide an update of what this phase is set to involve, even though details of its implementation are still somewhat thin on the ground.
The Mobecom alliance aligns with Vodacom's broader platforms and partnerships strategy and focus on digital transformation (Vodafonewatch, #186 and passim).
SwitchONBenefits is a lifestyle and affinity programme that provides traditional rewards as well as giving users the opportunity to play trivia games and win prizes. In addition, premium users pay a weekly subscription fee for access to exclusive, premium reward benefits.
Mosaic appears to be the new brand name for Mobecom's enterprise engagement platform, which is still marketed under the airBux brand on the solution provider's website. The shift to the new brand could be linked to the supplier's move away from cryptocurrency activities and increased focus on its software‑as‑a‑service business. In its quarterly review to 31 March 2020, Mobecom said it had exited all cryptocurrency‑related businesses, and reported a 35% increase in recurring software‑as‑a‑service revenue.