Vodacom Business Africa moves to wider and shallower strategy, with increased commercial mindedness.
Vodacom continuing to chase African powerhouse dream.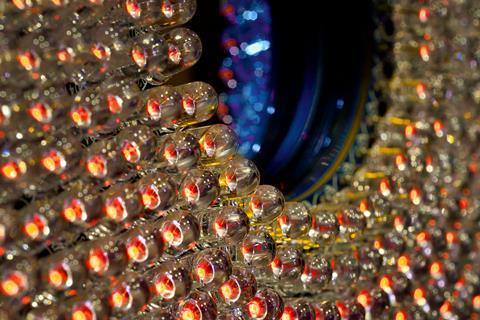 Vodacom Group continued a reset of its regional enterprise and carrier services division Vodacom Business Africa (VBA), with the sale of subsidiaries in five markets.
The deals, which are all subject to regulatory approval, envisage divestments of:
The operator's Angolan business to Internet Technologies Angola, a local enterprise communications player.
VBA's Ghanaian unit to Vodafone Ghana.
VBA operations in Cote d'Ivoire, Nigeria, and Zambia to Synergy Communications, a regional ICT investment group that currently has assets in Botswana, Malawi, and Mozambique. This part, ostensibly, spells the end of VBA's more in-depth, wireless licence-based presence in Nigeria and Zambia, provided by local units Vodacom Business Nigeria and Africonnect Zambia, respectively. VBA's businesses elsewhere in Africa are either supported by lighter-touch branches and offices, or Vodacom's full-fledged mobile operations (Vodafonewatch, passim). Vodacom stated that in each territory, the "respective partners will acquire all of the operations and assets held by Vodacom".
Vodacom did not reveal how much it will receive for the five businesses, saying the deals' terms were "confidential". In its latest annual results, the operator declared ZAR 619m (£35.2m/€39.2m) in non-current assets held for sale, thought largely to be made up of the VBA assets.
Not a goodbye…
In each case, the buyers will act as local service provider partners to VBA, enabling the division to continue servicing clients with requirements in the five countries.
"Vodacom is not exiting any of the territories related to this transaction and remains focused on continuing to deliver exceptional service to our global and multinational clients in these markets through long-term commercial agreements", said Shameel Joosub, Chief Executive of Vodacom.
… just a long-needed spring clean
The moves evidently represent a pivot to a pure-commercial model for VBA, without the accoutrements of wireless broadband operations in Nigeria and Zambia.
Vodacom had already flagged that it was sharpening up VBA's go-to-market focus through a business simplification programme, including a refresh of how it works with Vodafone's equivalent units Vodafone Global Enterprise and Vodafone Carrier Services (Vodafonewatch, #173). This positions VBA as customer relationship lead, within Vodafone, on African regional and multinational clients.
The VBA business itself is also being "homogenised", with a focus on harmonisation of pricing and user experience across markets, and implementation of a new "billing hub" and "unified access layer".
While clarifying focus, VBA's reach has been expanded as part of the reorganisation, as per an announcement in late-2018. According to Vodacom's latest Annual Report, released in June 2019, the number of African markets where VBA is operating has grown to 46, from 28 in 2018 (with much of the original footprint inherited through the South African operator's ill-fated Gateway Communications buyout in late-2008 – Vodafonewatch, 2009.01). In a possible marker of new ambitions for the division, the Report also refers to it as both "Vodacom Business Africa" and "Vodacom Business International".
Another angle for Vodacom may be to enable a more customer-focused VBA to place greater onus on 'growth' services such as Internet of Things applications and enterprise software. The operator described the "new model" as "better suited to the digital economy" and claimed it will "encourage greater local collaboration". It has also recently been in partnership-refresh mode in the enterprise space, forming a "strategic" cloud computing relationship with Amazon Web Services and agreeing a deal to take control of IoT.nxt, a large systems and edge computing integrator (Vodafonewatch, #175).
Regional enterprise services have long appeared an unrequited expansion ambition of Vodacom, tracing back to the Gateway acquisition, and beyond. In a filing for the year to 31 March 2018, VBA's external revenue was placed at $32.5m (£25.8m/€28.8m) – equivalent to only around 0.4% of Vodacom's overall Group turnover. This revenue figure is also said to have "mainly" come from one customer – DHL International, which was flagged to be using VGE for MPLS connectivity in Africa back in 2010 (Vodafonewatch, 2010.03).
Still no love for Partner Markets at Vodacom
Interestingly, Vodafone itself has local Partner Markets relationships in two of the five markets covered by the VBA transactions – Angola and Nigeria, via Movicel Angola and Globacom, respectively – but neither of these operators were picked for 'service provider' arrangements by Vodacom, despite theoretical scale benefits.
While the divestment elements of VBA's tie-ups, and competitive considerations, may have complicated any discussions with these affiliates, it remains noticeable how little collaboration has ever been flagged between the Partner Markets federation and Vodacom, despite their overlap in Africa.
It seems reasonable to think that Vodacom's desire to protect control of its regional enterprise activities, including off-footprint partnerships, lies behind this curiosity of intra-Group politics. It also emphasises how Vodafone's ex-European businesses are increasingly moving to an arms-length footing with the Group (or being sold off) – raising further questions over how the sometimes-awkward Vodacom-Vodafone relationship will develop in future.