Vodafone has spent much of the last 15 years paring back an eclectic wardrobe of ill-fitting minority interests, built up in more extravagant and expansionist times. But now, after a more cost-conscious round of business reshaping, it's refilled its portfolio with a new range of partly-owned associates and JVs.
The more Vodafone enters into these JVs and partnerships, the more CEO Nick Read has to engage with hugely successful and strong-minded business personalities.
Vodafonewatch profiles eight of them and assesses their 'troublemaker' potential.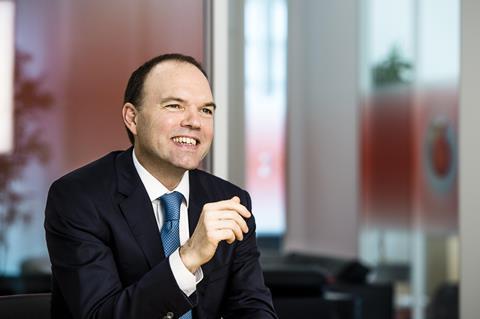 Nick Read, accountant-turned Chief Executive (CEO) of Vodafone, is rubbing shoulders with alpha-types and financial high-rollers as he tries to reshape the Group. The latest addition to a growing roster of billionaire wheeler-dealers that Read must work with is David Teoh, a brilliant businessman who secured this month a "merger of equals" deal between his TPG Telecom outfit and Vodafone Hutchison Australia.
Shareholders and investors are entitled to ask: who exactly is Vodafone's CEO dealing with? More importantly, can he handle them?
Read does not fit the accountant caricature. It is not so much 'spreadsheet Nick' but 'globe-trotting Read'. Barely 18 months in as CEO, Read has clocked up tens of thousands of airmiles as he shores up European assets, reduces exposure in more far-flung markets, and tries to take advantage of high valuation-multiples of tower businesses. He is hands on and wants to know what business partners are thinking. Read likes to have Vodafone senior executives of joint ventures report directly to him.
Yet doing business with an eclectic crew of self-made billionaires, wily CEOs, and activist investors looks a daunting task.
As a guide to what he is up against, Vodafonewatch has profiled eight of them, examining their backgrounds and shedding some light on their personalities. Can Read keep them on side? That remains to be seen, but his non-threatening demeanour might help diffuse confrontation.
We have attached a Vodafonewatch 'troublemaker' rating for each of Read's business party friends:
🤝 🤝 🤝 🤝 🤝 Harmonious
🤝 🤝 🤝 🤝 Minor tiffs
🤝 🤝 🤝 Tactical disputes
🤝 🤝 Raised voices
🤝 Strategic differences
Billion-dollar bash guest list


Ken has been writing about developments in the fixed and mobile markets for over twenty years. He has been a contributor to Market Mettle and TelcoTitans since 2015.
Special Report: Vodafone's billion-dollar bash
1

Currently reading

A look at the high-flyers Vodafone CEO Nick Read must keep entertained as it displays a refreshed collection of international interests

2

3

4

5

6

7

8

9