Located in capital city Addis Ababa, the installation accounts for one third of a total $300m investment pegged for first year of operations.
Data centre, which will house "core network infrastructure", was built in China and transported to Ethiopia.
Rabacal indicates the same business model will be used for further data centre installations as the operator's network and customer base grow.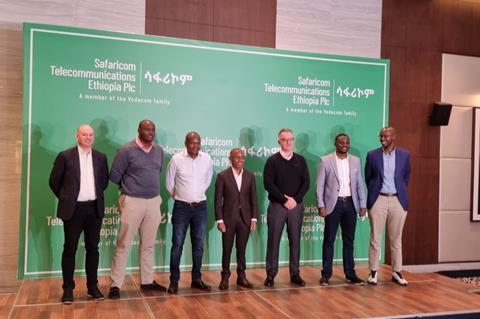 Pedro Rabacal, Chief Technology and Information Officer (CTIO) at Safaricom Telecommunications Ethiopia (STE), shared a few details on the operator's first data centre, currently being kitted out in Addis Ababa, the country's capital.
"We've invested $100m [£73.3m/€88.2m]", he said. "For the first year of operations [we plan] around $300m investment [in total], of which the data centre is just one of the many building blocks. It [will] house all of the core infrastructure".
Rabacal was speaking in a brief video clip uploaded to LinkedIn by STE. With design input from both STE and its "Chinese supplier" — believed to be Huawei Technologies — he said the data centre was constructed in China "over a number of weeks" before being shipped from Hong Kong to Djibouti. From there it was then transported, via a combination of road and rail links, to Addis Ababa.
The CTIO seemed to indicate that this business model will be replicated when STE installs more data centres to support network and customer growth. Rabacal did not provide detail on how many data centres STE might be planning in Ethiopia, which has a population of around 116 million, but mentioned the cities of Adama and Dire Dawa as among the next in line for installation of data centres similar to deployment in the capital.
"We intend to bring the best of the best services to Ethiopia over the next ten years", said Rabacal.
On an investment promise
The Global Partnership for Ethiopia (GPE) grouping, led by Safaricom and backed by Vodacom, and Vodafone, secured a full-service telecommunications service operator licence in Ethiopia last May for a $850m fee.
STE's operations are slated to start in March 2022, most likely with 4G. The GPE consortium said at the time of the licence win that it intended to invest over $8bn during the next ten years. It is the single largest foreign direct investment into Ethiopia to date.