One-time bearer of Vodafone's growth ambitions slowly fading away.
Organisation set for major recalibration in 2020.
Vodafone's interest no longer appears to extend beyond Vodacom.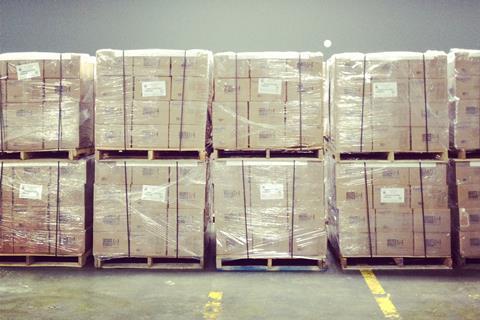 Vodafone's Rest of the World Region (RoW Region) produced an improved set of results for the three months to 30 September 2019 (Q2 FY19–20), albeit back‑dropped by ongoing existential uncertainty.
The Group's dwindling collection of ex‑European assets lost another member in Q2, with the July 2019 sale of Vodafone New Zealand (VfNZ) — Vodafonewatch, #175 and #178 — and saw its contribution to Vodafone's service revenue base drop to just 22% as a result. Collectively, the Region's remaining businesses achieved a pickup in 'organic' service revenue growth, to 8.9% — and a rare quarter of favourable exchange rate trends saw them register 'reported' (i.e. actual) growth too (+3.4%), despite VfNZ's departure.
Adjusted earnings before interest, taxation, depreciation, and amortisation (EBITDA) grew 7.8% organically, to €1.7bn (£1.4bn), across the first half of FY19–20, but this represented just 25% of Group earnings during the period. For suppliers and partners, to target the RoW Region now means limiting focus to just 22% of Vodafone's spend, both in terms of capital expenditure (capex) and operating expenditure.
Much like how Vodafone's European ambitions are increasingly centred around Germany, Vodacom Group clearly remains an island of positivity and favour for Group leadership within the embattled RoW Region. The South African (SA) operator is being freed to renew regional expansion plans via refreshed enterprise unit Vodacom Business Africa and a prospective Ethiopian licence bid (see separate report). It was also one of the few Vodafone businesses to increase capex during H1 (+19%, in local currency), and Vodafone leadership talked positively regarding Vodacom's performance and position, despite ongoing major questions over the macro environment in SA. The operator produced 3.6% organic service revenue growth in Q2, against 1.1% in Q1, with management pointing to data tariff changes in SA, international growth, and a recent roaming agreement with incumbent Telkom South Africa, as drivers. SA evidently remains a difficult market for the operator to get a grip on, but Vodacom will be hoping to gain some benefit from potential consolidation of troubled number-four SA player Cell C, which recently rejected a bid from Telkom.
RoW convergence push stalls
A sidenote to the exit from VfNZ was that it had a major impact on the RoW Region's wireline presence. On a reported basis, the division's wireline service revenue dropped 23.7%, with VfNZ having formed the only regional business with a significant relative footing in fixed‑line broadband. Vodafonewatch has previously noted indications that Vodacom has put wireline expansion ambitions on the backburner amid regulatory pushback (i.e. the failed Neotel takeover) and desire to push through digital transformation plans instead (Vodafonewatch, #180 and passim). Vodacom's wireline services made up only 6% of its business in Q2.
Badrinath exits; RoW businesses set to fall out of formation and become outriders
If confirmation were needed of how out-of-vogue the RoW Region is with Vodafone's leadership, it came a few days ahead of the Q2 update, with news that the division is actually not going to exist anymore. From 1 April 2020, RoW Region Chief Executive Vivek Badrinath is being transferred to lead the Group's new European TowerCo, and instead of replacing him, Vodafone said the RoW Region corporate organisation will be "removed" on the same date.
Shameel Joosub, CEO of Vodacom, is being added to the Vodafone Executive Committee, to give ex‑European businesses a seat in the senior management talking shop — but it remains unclear exactly how the Region is to be managed once the switch happens. There was no signal that Joosub is taking responsibility for current RoW Region markets beyond Vodacom's footprint (Australia, Egypt, Ghana, and Turkey). If he was assuming wider geographical responsibility, then Vodafone would presumably not be disbanding Badrinath's operational base. If not, then it seems unlikely these will all end up reporting directly to Read, or just left to fly solo.
The move does not come as a major surprise, with Group leadership having been systematically reducing exposure to markets outside Europe and giving the division (previously "Africa, the Middle East & Asia‑Pacific") the somewhat dismissive "Rest of the World" tag earlier in 2019 (Vodafonewatch, #172).
Vodafone declined to comment on future plans for management of RoW Region markets, but Vodafonewatch's guess would be that its increasingly powerful Group Finance department — Read's former stomping ground — will take on oversight of the four leftover markets (although Vodafone Turkey could be folded back into the Europe Region). To this stable could also be added: India (now managed within RoW Region, but financially separate); and possibly other part- and non-controlled ventures such as VodafoneZiggo (VfZ) and national and regional tower businesses that are in the process of being established.
If this is indeed the plan, this could be an attempt to mimic arch‑rival Deutsche Telekom's (DT) apparent recent success in shifting some businesses to its more investment-minded, centrally-based Group Development division, freeing them from the cultural, operational, and strategic bounds of its normal organisational structure (Deutsche Telekomwatch, passim). DT has not only used this to provide previously staid, problem-businesses (such as T‑Mobile Netherlands) with a new lease of life, but also to oversee them with a more objective, investment fund-esque model. Vodafone's leadership will no doubt have been watching closely, especially with VfZ having felt pain from T‑Mobile's subsequent revival.
A further possibility could be the move could see resolution of former Group Commercial, Operations & Strategy Serpil Timuray's position within Vodafone. She was quietly sidelined to a Europe Cluster CEO position when Read took leadership of Vodafone in 2019, adding to an obviously disjointed financial and organisational structure (Vodafonewatch, #169). Her remit — somewhat confusingly — includes oversight of territories from both the Europe Region (Albania, Czech Republic, Greece, Hungary, Malta, Netherlands, Portugal, and Romania), and RoW Region (Turkey).