Eccentric billionaire Malone will push Vodafone hard for expansion, probably through acquisition, but any conflict at VodafoneZiggo seems to be reasonably contained so far.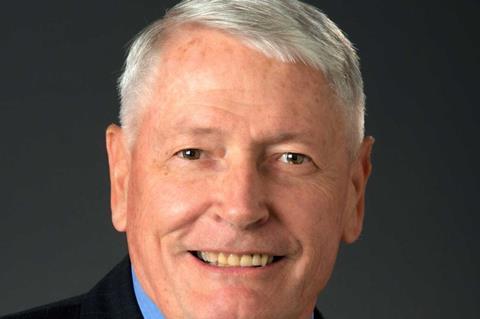 Name: John Malone
Age: 79
Net worth: $7bn (Forbes)
Troublemaker rating: 🤝 🤝
Wheelings and dealings
John Malone became CEO of US cable TV firm TCI when 29-years-old. He built the company through cable TV initiatives and international JVs, before selling to AT&T for €50bn in 1999.
TCI subsidiary Liberty Media remained a separate organisation, headed up by Malone. Through a merger of international arm and broadband provider UnitedGlobalCom, Liberty Global was founded in 2005. Malone, as Liberty Global Chairman, extended cable TV operations in Australia, Europe, Latin America, and Japan through M&A, including the €23.3bn acquisition of UK cable operator Virgin Media.
In May 2020, Liberty Global struck a deal with Telefónica to create a 50:50 JV comprising the Spanish giant's UK assets (O2 UK) and Virgin Media.
Vodafone connection
Liberty Global holds a 50% stake in Dutch JV VodafoneZiggo, formed in 2016. At inception, there were suggestions the tie-up could see a culture clash, with Liberty's debt-fuelled, investment-led, growth play at odds with Vodafone's conservative cash flow prioritisation. So far, however, the partners appear to have collaborated without major ructions.
Liberty looks set for additional influence on Cornerstone Telecommunications Infrastructure Limited following the O2 UK–Virgin Media merger.
Malone, through Liberty Global, has significantly profited from selling European cablecos to Vodafone, booking €19bn in 2019 for assets in Czechia, Germany, Hungary, and Romania.
Snapshot
John Malone made his name and fortune in the cable TV business. His love of deal‑making earned him the nickname 'cable cowboy'.
Less flatteringly, US Vice-President Al Gore allegedly compared Malone to 'Darth Vader' when he was CEO at TCI. By that time, Malone had developed a fearsome reputation for demanding equity positions in cable programming services in return for carriage rights. This was classic expansionist Malone. Rather than simply owning cable infrastructure, he wanted broadcast networks under his wing as well. Shopping channel QVC and the Discovery Channel are among Malone's many moves into content.
Malone has plenty of other interests. Liberty Media owns the Atlanta Braves baseball team and Formula One Group. He is also a philanthropist, donating millions to education and medical research. Malone is an avid purchaser of land, too, holding the distinction of being the largest individual private landowner in the US. His politics lean towards the right, although he seems to be going cold on President Donald Trump. "His number one problem", said Malone in a recent interview, "is that he doesn't build a team" (Malone is said to reward his key executives fabulously when they deliver).
Likely to say: "Show me how you intend to grow the business."
Unlikely to say: "I'll leave the decision-making up to you guys."
Troublemaker rating: 🤝 🤝 Raised voices


Ken has been writing about developments in the fixed and mobile markets for over twenty years. He has been a contributor to Market Mettle and TelcoTitans since 2015.