Vodacom acquisition anticipates faster international growth, prompting operational changes along territorial lines.
Among the trio of internal appointments is Mark Beets, handed responsibility for developing business with Vodafone's Partner Markets organisation.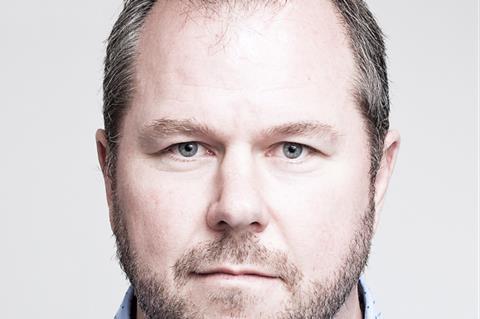 Nico Steyn, Chief Executive of IoT.nxt, an Internet of Things startup acquired by Vodacom Group in 2019 (Vodafonewatch, #175), announced operational management changes designed to handle "double-digit growth" more efficiently.
The aim is also to develop even closer connections with Vodacom and the wider Vodafone Group, so building on relations that have already proved extremely useful for the startup.
" Our partnership with IoT.nxt majority shareholder Vodacom and its parent company Vodafone has fast-tracked access to markets globally, as both companies have added our advanced IoT offerings to their enterprise solutions for customers across a diverse range of industries. "

Steyn.
New roles
Three new roles have been created, each filled by existing IoT.nxt managers. One of them is Mark Beets, who is now IoT.nxt's Business Development Director of Mobile Private Networks (MPN) and Vodafone Global Partner Markets. Beets was previously General Manager.
Shane Cooper moves from Chief of Operations to a Managing Director for Africa slot. Brett Grobbelaar, previously Vertical Lead, becomes Managing Director for IoT.nxt's operations in the UK.
"Several partnerships with different technology providers are now reaching a mature stage", explained Steyn. "For this reason, we have appointed executives to be responsible for specific territories".
The CEO added that the "expanded executive team has P&L responsibility for their regions", and so will be required to "drive business development and delivery in line with our global expansion strategy".
Steyn is to focus on the company's broader strategy, building partnerships and international expansion beyond current offices in the UK, Netherlands, and the USA.
The CEO previously noted that the IoT specialist was "moving into areas like Egypt, into the Congo, Zambia, and Zimbabwe". Beyond those markets in Africa, Vodacom has cited China, Hong Kong, and Singapore as territories where IoT.nxt has engagements.
Solutions around which IoT.nxt will likely be considering commercial opportunities with Vodafone include: the Raptor-branded base station monitoring technology it has widely deployed within Vodacom South Africa's network; and the vendor's CoVision smart-buildings offering, which is in situ at Vodacom's Midrand headquarters. IoT tie-ups with other operators have long been a focus of the Partner Markets organisation and Vodafone is understood to have designs on contract wins with US infrastructure players for the Raptor system.
Beets upbeat
Relocated to the UK, Beets claimed the applicability of IoT.nxt solutions within Vodafone's Partner Markets federation has driven the need to expand strategic and operational centres, which provide more capacity to execute large-scale IoT projects.
"We will work closely with the Vodafone teams to unlock real business value with their international partners", he said. Beets talked about "end-to-end solutions" and a "global landscape".
Cooper said projects in Africa, especially with Safaricom and Vodacom Business in Mozambique, were gaining traction.
Grobbelaar, who heads up the startup's operations in the UK, indicated that IoT.nxt could take more advantage of Vodafone's "trusted brand" and international reach.
MPN momentum
As well as focusing on fostering closer relations with Partner Markets, Beets is Business Development Director of MPN, which is a promising growth area for IoT.nxt, particularly in industries such as mining and manufacturing.
Vodacom has already placed IoT.nxt's technology — which purports to enable data connectivity across disparate IoT systems — at the heart of a new MPN offering for the mining sector (Vodafonewatch, #186). Steyn indicated this tie-up extended more widely, saying that Vodafone has "standardised on us globally" for MPNs in the industry. "From the beginning, we believed that IoT would move into a world of distributed compute", he said. "We were intentional in terms of our strategy around building technology and intelligence around the edge", he added.

Ken has been writing about developments in the fixed and mobile markets for over twenty years. He has been a contributor to TelcoTitans since 2015.